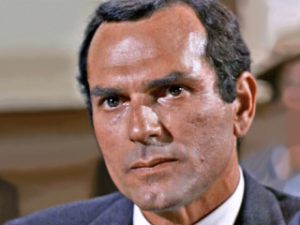 By "Bad" Brad Berkwitt
Don Gordon, an Emmy-nominated character actor who often starred alongside his close friend Steve McQueen, died on April 24 in Los Angeles. He was 90.
His death was confirmed by his wife, Denise.
Gordon found steady work starting in the 60's and going through to the 80's, when his career kind of hit a slower pace.
Two roles I really remember Gordon from was an episode on The Twilight Zone called The Self-Improvement of Salvadore Ross shot in 1964. In it, he had a unique talent where he could trade physical characteristics with other people.
The other role was in the cult classic, The Mack, from 1973 where he played a dirty cop to a tee!
NewzBreaker extends our condolences to the Gordon Family in their time of grief.
[si-contact-form form='2′]