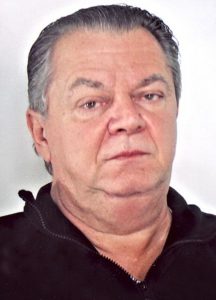 By Marla Eggar
The first time I heard of Joseph Charles Massino I couldn't help but to like him. However, in time, that changed! He came from good stock, provided for his family and was a devoted husband and father. In his youth, Massino was considered a renegade yet a good athlete. At the age of 16, Massino dropped out of high school. While his distaste for traditional education was apparent, Massino's ambition was also abundantly clear. It was because of his ambition and work ethic that he met Carmine Rastelli, younger brother of Phillip Rastelli, a Capo in the Bonanno crime family. Phillip took a liking to Massino and he became his protégé.
Massino flourished under his apprenticeship to Phillip and soon became known as a "proven earner". In time, Massino expanded his criminal activities beyond loan sharking and numbers and took up truck hijacking where he crossed paths with future Gambino boss John Gotti (who according to Massino, later took part in the Borelli murder.) A hit ordered by Paul Castellano for remarks made about his appearance. Nevertheless, Massino secured his own future on June 14, 1977 when he was inducted into the Bonanno crime family after a decade of service.
In the years to come Massino would be credited for masterminding the murders of rival boss Carmine Galante, Dominick Napolitano aka Sonny Black, Dominick Trinchera, Phillip Giaccone and Alphonse Indelicato. While clearly there are many others, these were the notability murders of his career. In 1991, while imprisoned for a 1986 labor racketeering conviction, in which he only actually accepted around $3,500, boss Phillip Rastelli died of liver cancer and Massino was voted in as his successor.
Upon his release the following year, he revamped the Bonanno Family whose numbers had significantly declined into one of the strongest New York families. In the latter years of the Massino reign, he became known as "The Last Don" due to the fact he was the only New York boss of his time who was out of prison. Unfortunately for Massino, "every dog has his day" and in July 2004, Massino was finally convicted in a murder and racketeering indictment based on the testimony of several cooperating made men, including Massino's underboss and brother-in-law, Salvatore Vitale.
He also became one of the first bosses to face the death penalty for another murder case, but after agreeing to testify, he was sentenced to life in prison in 2005.
Due to his testimony, in September 2013, Massino was reportedly set to be released from prison. The irony of the story is he ultimately became the one thing that he hated the most "A Rat"! Massino once stated "We have a reputation. Nobody in this family from the 1930s until now has ever become a government witness, we have something to be proud of"!
But he left behind a legacy of doing the exact opposite…
Comments or questions are welcome.