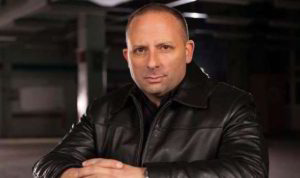 By Marla Eggar
Over the years, it's been commonly reported that there's only three ways to leave the mob: death, jail or cooperation with law enforcement. This week I'm going to discuss two men who not only defied the odds and left the mob but did so with respect. In a day and age, where loyalty is nothing more than a tattoo and honor is an ancient concept. These two men not only honored the codes of the street but matured from the lessons they learned from them. Both men now retired from the mob, have successful careers and by all accounts are productive members of society.
I applaud their achievements both – in and out of the "Life". You see, men in the mob bask in the glory from either their names or affiliations achieved. They are given special consideration wherever they go and are admired by onlookers of the outside world. However, it is only when these men are put to the test that we really are given insight to their true character and receive answers to the questions everyone is eager to know. What are they really made of? Will they crack under pressure? Where does their loyalties reside?
Take Louis Ferrante for example. Born and raised in Queens, New York, Ferrante's life of crime began as a teenager. He began hijacking delivery trucks all over New York. Eventually joining the Gambino crime family. Ferrante headed a crew of armed robbers. By 1994, the law finally caught up with Louis. He pled guilty and received 13 years in prison. The amazing fact is that Louis successfully (on his own) overturned his conviction and was released after serving 8 ½ years. The part that most impressed me was the way he carried himself. Despite being targeted by three different agencies, facing a possible sentence of life in prison and testimony from informants he never flipped. Louis accepted the fact that he entered into all these illegal activities willfully therefore he never entertained the thought of himself becoming a "rat". Instead he accepted his punishment like a man and did his time, which in my book, is highly commendable!
Likewise, was Michael Franzese who was born and raised in Brooklyn, New York. A former Capo in the Colombo crime family, Michael Franzese was unlike his counterpart, Louis Ferrante. Franzese excelled in high school and entered Hofstra University where he started the premed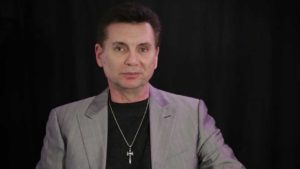 program. At the urging of family associates, Franzese decided to quit college and work for the Colombo family full time. In his time with the family, Franzese made more money than any of his contemporaries. He found great success with the gasoline bootlegging operation. Franzese was listed at #18 in a Fortune Magazine article titled the "Fifty Most Wealthy and Powerful Mafia Bosses". Nevertheless, by 1985 the dark cloud from the FBI hovered over Franzese. He was indicted on 14 counts of racketeering, counterfeiting and extortion. Pleading guilty to two counts, Franzese received 10 years in federal prison.
After prison, both men changed the course of their life's with a surprising twist… They chose to leave the "life" behind. It wasn't just the mere fact that they left the "life" but they never told on anyone for lighter sentences. They do however share their experiences while they were a part of the "life" and the reasons why they chose to walk away from it. This to me is a healthy compromise. They did their crime & suffered their time! Both decided at the end of the day, it wasn't worth it and simply walked away.
While some may view Ferrante and Franzese as rats or challenge their actions. I advise those same individuals to reexamine what defines a rat or the character of a man. It's not what you say or don't say that counts but ….. It merely comes down to your principals or lack thereof that opens the door to your true character. No matter the consequences the fact that you may "bend "but not "break". All while staying true to yourself. Would you be able to face lengthy sentences without compromising your values? When it's all said, and done are you able to look in the mirror and like who you have become? Would your actions allow you to stand 10 feet tall? After all that's what truly counts and all that really matters…
Comments or questions are welcome.