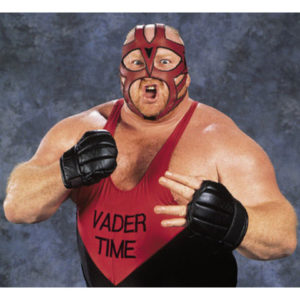 By Kristi O'Toole
Leon Allen White, better known to wrestling fans as Vader, announced via Twitter that two separate doctors have told him that he only has two years to live. Vader says his heart is worn out from football and wrestling.
Known for his red mask, big size and surprisingly agile moves, White made his pro wrestling debut in the American Wrestling Association as Baby Bull after a short stint with the NFL's Los Angeles Rams was cut short due to injuries.''
When Kristi isn't writing for NewzBreaker, she writes supernatural suspense novels having three currently published. If you would like to check out any of her books they can be found online and at other major retailers like Books a Million and Amazon. Never one to rest, she also paints/designs shoes and items for the home. Check out her eBay store, Watered Down Vodka and her FB page.
Comments or questions are welcome.