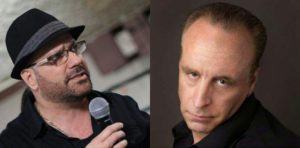 "Bread & Milk was the video that went viral and started this whole Social Media ride. It's up to 15 million views and counting."—Vic Dibitetto
The power of Social Media is one that I use for both my websites NewzBreaker & Ringside Report to the full advantage. It truly is a media tool at our hands these days which if used correctly, can net some big results… This is where I came across Vic Dibitetto, a man who defines hilarious and uses Social Media to his full advantage, where he has become extremely popular around the world.
To me, Vic, is the mixture of Italian Comedian Pat Cooper & Jewish Comedian Don Rickles. And let me tell you, in the "Book of Berkwitt" that is a huge compliment. His timing, facial gestures and never knowing what the hell he will say next, will have you on the floor. If Vic is in your town performing, go see him. You will not be disappointed…
Ladies and Gentlemen, NewzBreaker welcomes Vic Dibitetto….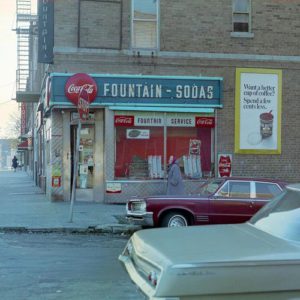 BB: You were born in Brooklyn New York back in the early 60's. What was it like growing up there and how has it changed today?
Brooklyn was the greatest place to grow up in the 60's and the 70's. My neighborhood was Bensonhurst, a mostly Italian-American neighborhood. We all got along. We played stick ball, stoop ball, and played outside until it got dark. Everyone knew each other and cared for one another.
It was a great time before the smart phone made everyone stupid. It's changed a lot. Everyone is either dead or in jail. Just a few old timers are left, but the younger generation moved to New Jersey or Long Island. Now it's all Chinese and yuppies who can afford it.
BB: You made your first TV appearance in 1991 on America's Funniest People where you won the Grand Prize of 10k. In the years since, how has the medium of TV changed with your career for good and bad?
TV has done nothing for me since I appeared on Americas Funniest People in 1991. I got tired of waiting for "The Break" so I used Social Media to promote myself and get a following. Regular network TV is fading. Most people have Netflix and don't even have Cable TV service anymore.
I'm getting a bigger following with Social Media. The powers that be that create sitcoms are clueless.
BB: I first came across you on FB and found your hilarious "Bread and Milk" videos and see you have really mastered using Social Media to move your career constantly forward. What are two of the funniest moments that have come out of you using Social Media?
"Bread & Milk" was the video that went viral and started this whole Social Media ride. It's up to 15 million views and counting. It's the viral video that comes back each winter or any emergency situation. It struck a nerve with people. This was one of my two funniest moments that came out of Social Media. The other one was my rant on Justin Bieber, another one that went viral. Check it out, you'll see what I mean.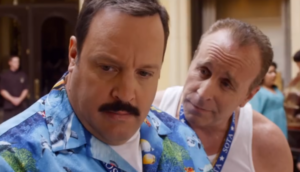 BB: In 2015, you co-starred with Kevin James in Paul Blart: Mall Cop 2. What was that experience like?
Kevin James called me personally to be in it. Great guy. It is, to this day, the greatest experience of my career. Six weeks in Vegas shooting a movie. It was surreal.
BB: I want to throw out some names from your bio of comedians you admire and get the first thought that pops into your head.
George Carlin: My favorite. He is a genius…
Abbott & Costello: Classic. Grew up with them and they were truly a huge part of my childhood.
Red Skelton: Another favorite growing up. The Silent Spot with Klem Kadiddlehopper, is comedy gold.
The Three Stooges (And who is your favorite Stooge?): I watched them with my father and now with my daughter, and I still laugh. They were way ahead of their time. My favorite was Curly. The man was a genius.
BB: Where is the one dream venue you would like to do standup and have not to date?
Madison Square Garden or Carnegie Hall. It's a tie.
BB: I'm a big fan of Frank Sinatra. Do you have a Sinatra story you can share with the readers?
I love Sinatra., but never saw him in person, wish I did. Favorite story is the one with him and Don Rickles, and if any Sinatra fan reading this, doesn't know that story, you're not a Sinatra fan.
BB: Favorite Movie
Raging Bull
Al Pacino/ Robert De Niro Tied!
BB: Favorite Singer
Frank Sinatra
BB: Favorite sound or noise?
A fart!
BB: Least favorite sound or noise?
Rap Music
BB: Favorite Food?
Linguini with white clam sauce.
BB: What is one thing you can share with the readers that they may be surprised to hear?
That under all my screaming, yelling, and ranting, I'm really a quiet, nice, and sensitive guy who's a worry wart.
BB: If you could meet anyone from any time in history, who would it be and what would your first question be for them?
I'd love to meet John Lennon, and ask him, "What the fuck did you see in Yoko?"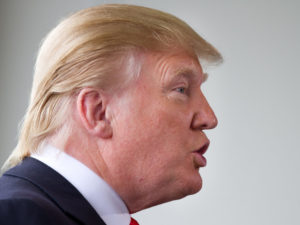 BB: Donald Trump's hair… Real or a Rug?
Real!
BB: Finally, what is the saying you live your life by if you have one?
"Hang in there folks…cause the BEST is YET to come!" (I got a kick out of Vic's saying because as my viewers know who have watched my shows for the last couple of years know, I close with "And as Frank Sinatra sang so eloquently so long ago, The Best Is Yet To Come!")
[si-contact-form form='2′]