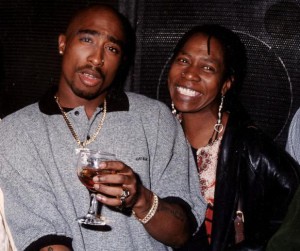 By "Bad" Brad Berkwitt
Sad news to report… Afeni Shakur died last night of a possible heart attack at the age of 69. TMZ reported that the The Marin County Sheriff's Department says it responded to Afeni's Sausalito, CA home Monday around 9:43 PM for a report of a cardiac arrest. She was transported to a hospital … where she was pronounced dead at 10:28 PM.

Shakur was a successful philanthropist and head of the Tupac Amaru Shakur Foundation after her son's death.
NewzBreaker extends our condolences to the Shakur family in their time of grief.