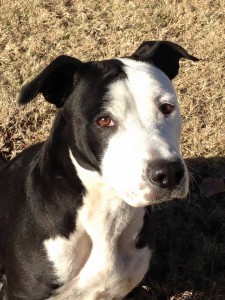 Fur Babies Press Release
We would like for everyone to meet Penny. She is a 2 year old lab mix, she is spayed, up to date on her shots and microchipped. Penny lived on the streets of Tulsa for a while until her homeless owner could no longer care for her. The volunteers with "Feeding the pets of Tulsa's homeless" all knew Penny and knew she was a good girl that deserved a good home. One of those volunteers had been in contact with the volunteers at Fur Babies Adoptions, together they were able to get Penny to a foster home in the Muskogee area. Penny needs a home of her own, her foster home has several other dogs Penny has done well with all of them except a dominant Chihuahua, so probably no small dogs in her home would be best.
If you are interested in meeting Penny she will be at Petco in Muskogee on April 16th at 11:00 a.m. come by and meet her. You can also call 918-910-3791.
Check out Fur Babies website and their Facebook Page Fur Babies Adoptions and Rescue.