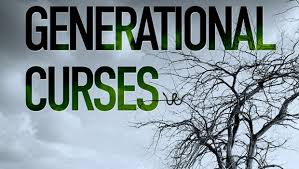 By Kristi O'Toole
Generational curses have a strong religious ring to them as teachings based on an old idea have been gaining popularity in modern Christianity. The teaching states that a Christian may suffer under a curse passed down from family members of previous generations. Christians are taught that in order to be set free, the curse must be identified and its power must be broken.
Now my question is where the roots of this spiritual bondage lay. Basically, Christians may find themselves powerless to overcome some stubborn sin or the victim of a seemingly intractable pattern of failure because one of their forbearers sinned and brought a curse which God is visiting on them.
The cursed may struggle to give up an addiction to something or feel like nothing they do is right, and to feel better about it they blame their ancestors? Sounds like a case of 'passing the buck' to me. "I can't keep a job, must be something my granny did." Or maybe I'm unable to properly give and receive love. This could be an unloving spirit that attached to my family because perhaps my grandfather physically abused my father. The possibilities are virtually limitless. Alcoholism, poverty, anxiety, rage, obsessive/compulsive disorder, may all manifest themselves in the life of a Christian based on generational curses.
According to some of the world's the most influential Christian Leaders of America today: Tony Evans, Joyce Meyers, Joel Osteen, Creflo Dollar, T.D. Jakes, and Kenneth Copeland, to name a few, God himself curses the victims.
On the flip side of this, many believe that God isn't so unfair as to punish an innocent soul. So if that's the case then where do the so-called curses derive from? Witches you say? Okay then, let's explore that theory.
There are good and bad in all facets of society, and the definition of witch is as broad as ocean is deep. To some the term 'witch' brings images of satanic worship and animal sacrifices; to some it brings the vision of nature loving goddesses who look to mother earth for all things needed and
while to others still, witches make them think of flying monkeys.
Most witches live by the code, "An harm none do what ye will." That basically translates into, if you're nice to people and treat them well, then rock on with yo' bad self. Wiccans are believed by many to be evil, but in reality they are in my opinion inherently good people. I know many self proclaimed Wiccans and am proud to call them friend. This world is big enough for all of us. I feel a soap box coming on so I'll now move on.
Having said that, witches can most certainly place curses and cast spells. As I had previously mentioned the code of ethics they live by, the reason such a code is followed is because the repercussions of casting such a spell. Every witch knows that any bad they do unto others can come back to them in a fierce way, meaning very few would actually do such a thing.
Note I say few as there are always people with a dark spirit that wish nothing but harm on others. These are the types that give Paganism a very bad name. The internet is rife with stories about people being cursed. Here are a few:
A new girl started at a small town KY school, she seemed a little different, a bit like a scene girl. One of the local boys approached her and during their conversation he learned she was a witch. Unfortunately for him it turns out making fun of her was the wrong move. The girl warned him that she would curse him, and of course he paid no heed. A few days later in an attempt to make a mends the girl offered him a treat and he accepted. Practically the very next day things began to go wrong for him. He told his family of sleepless nights, objects moving around his room and shadows following him. I'm unsure of the outcome as this story didn't say, but I'd wager a bet living in those conditions wouldn't last too long before a descent into madness took place.
Many decades ago in a small Mexican village a man had an affair, when his wife found out it devastated the entire family. The man promised to end the relationship with the other woman and went to tell her it was over, however he was gone for several days and upon his return his wife discovered his mouth had been sewn shut. His wife dropped to her knees and began to pray for her husband, all the while he was cutting away at the stitches with a knife. Even after he removed the stitches he was still unable to speak and could only moan. News spread quickly through the village and as it turned out the other woman was a witch and had placed a curse on her ex lover. Living in constant fear of her husband the wife banished him to the goat shed where he lived out his mute days in gloom and despair.
Locals will swear to this day moans can be heard from the old dilapidated shed.
– THE CORNSTALK CURSE -Almost two centuries before the shadow of the Mothman reared its head in Point Pleasant, West Virginia, the land around the Ohio River ran red with blood. As the inhabitants of the American colonies began to push their way to the west, and later fought for their independence from Britain, they entered into deadly combat with the Native American inhabitants of the land. Perhaps their greatest foe in these early Indian wars was Chief Cornstalk, who later became a friend to the Americans. But treachery, deception and murder would bring an end to the chief's life and a curse that he placed on Point Pleasant would linger for 200 years, bringing tragedy, death and disaster.
As I mentioned in may last column I grew up hearing stories of witches and their curses. While I believe there may be a morsel of truth to them, I also am a firm believer in mass hysteria. Especially in times of yore when we didn't have scientific explanations for things, something as simple as a sore or mole on the skin could be considered a curse.
Personally I feel the majority of curses are completely self induced, like a hypochondriac lives with ailments, a person can believe themselves into bad luck or will themselves into being clumsy. The brain is a very powerful thing and if we think something strong enough, we can will ill to happen to us. The power of positive thinking works, as does the power of negative thinking.
Next time I'll discuss the little people. No not circus acts, Leprechauns, Fairies and Gnomes.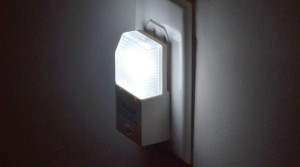 Until then leave the night light burning.
When Kristi isn't writing for NewzBreaker, she writes supernatural suspense novels having three currently published. If you would like to check out any of her books they can be found online and at other major retailers like Books a Million and Amazon. Never one to rest, she also paints/designs shoes and items for the home. Check out her eBay store, Watered Down Vodka and her FB page.
Comments or questions are welcome.