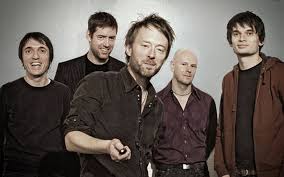 By Kristi O'Toole
Fans of Radiohead will be pleased to hear the band is making their return in a big way with a world tour. After a few years off, the British band has announced a limited run of shows it will headline including two nights at Madison Square Garden in New York, on July 26 and July 27, with its ninth album expected sometime soon.
Radiohead, known for their nontraditional online release schedule has not let us down. The group has yet to provide any concrete details about its new music. But the run of concerts does provide some hints as to the timeline. Radiohead is to appear at several summer festivals, including Primavera Sound in Barcelona on June 3, in a performance billed as "the presentation of the new album."
The band will also appear at Secret Solstice in Reykjavik, Iceland (June 17); Open Air in St. Gallen, Switzerland (July 2); Summersonic Festival in Osaka (Aug. 20) and Tokyo (Aug. 21); and Lollapalooza in Berlin (Sept. 11), among other large-scale events.
Radiohead will make another brief US appearance in Los Angeles for two nights, on Aug. 4 and Aug. 8, and then on to Mexico City, on Oct. 3 and Oct. 4, which "will complete the band's touring schedule for 2016," according to an announcement.
When Kristi isn't writing for NewzBreaker, she writes supernatural suspense novels having three currently published. If you would like to check out any of her books they can be found online and at other major retailers like Books a Million and Amazon. Never one to rest, she also paints/designs shoes and items for the home. Check out her eBay store, Watered Down Vodka and her FB page.
Comments or questions are welcome.