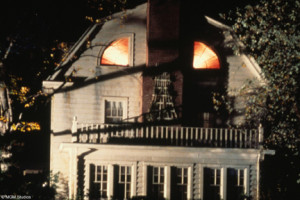 By Kristi O'Toole
We've all heard of the Amityville murders. On November 13, 1974, police discovered six members of the DeFeo family-father, mother and four of their five children, shot and killed execution style at 112 Ocean Avenue in Amityville, New York. Now no matter how you look it or what your belief is, when six people are murdered it's a horror; jut not necessarily the horror Hollywood turned it in to. Or is it?

November 13th started just like any other day in the quiet and calm New York town, uneventful. However that would quickly change because the events that took place that evening would forever carve the small town's name into history. At 6:30 p.m., Ronald DeFeo, JR., known by the locals as "Butch," opened the door to Henry's Bar that sat just down the road from his home and yelled, "You got to help me! I think my mother and father are shot."
One of the patrons seated at the bar was Robert "Bobby" Kelske, an out‑of‑work brick mason and Butch's best friend. Bobby raced to his friend, who had fallen to his knees. Crying hysterically, Butch again pleaded for help, "Bobby, you got to help me. Somebody shot my mother and father."
Now Kelske tried to rationalize by asking if perhaps DeFeo's parents were just asleep, and suggesting that maybe there was a misunderstanding. But when DeFeo was adament about what he saw, Butch got to his feet and called for others at the bar to follow Bobby and him back to the house. Following Butch's lead was John Altieri, Joey Yeswoit, Al Saxton and William Scordamaglia, owner of Henry's Bar. The six men piled into Butch's car while Bobby drove. They group arrived at 112 Ocean Avenue in a matter of seconds.
The DeFeo residence was a large, rambling, three‑story Dutch Colonial home built in 1925. Because the property was long and narrow, the dark‑shingled house sat sideways with the front door facing the elongated driveway. But the most distinguishable characteristic of 112 Ocean Avenue was its dramatic front yard. Overlooking the street were two quarter‑moon windows that looked like eyes, a feature common in Dutch Colonial homes. On the front lawn stood a lamp post with a sign attached that read "High Hopes," a symbolic title of the family's life in suburbia.
What would later become a very chilling image were the statuettes behind the optimistic sign. Kneeling were three figurines of children praying to a larger statue of St. Joseph holding the baby Jesus.
Once the group reached the porch of the home, one of the men cautioned, "Be careful! Somebody might be in there!" I can only imagine the look on DeFeo's face, leading this group on a gruesome mission all the while knowing exactly what happened.
"I don't care," Bobby yelled as he opened the unlocked door to the DeFeo home. With Bobby Kelske in the lead, the five men hurried up the stairs to the second floor. Bobby, a regular visitor to the DeFeo household, knew exactly where the master bedroom was located. As they reached the second floor, they were overwhelmed with the stench of death.
Bobby stopped at the doorway to the master bedroom and hit the light switch. Before him lay Ronald Joseph DeFeo, SR., 43, and his wife Louise DeFeo, 42. A hole in the center of DeFeo Sr.'s bare back was the first indication the couple was not sleeping. Dried blood had trickled out of the wound, disappearing beneath DeFeo Sr.'s blue boxer shorts. Louise DeFeo's wounds were not as noticeable as was buried beneath an orange blanket as if she had been trying to stay warm. Behind the bed was a mirrored wall, which eerily reflected the macabre scene.
While Bobby needed escorted downstairs and outside for fresh air, John Altieri remained and continued checking the bedrooms of the second floor. Each door he opened revealed another horror, ultimately ending in the methodical murders of the other four DeFeo children.
After being taken into custody for his own protection, Robert DeFeo, JR. suggested to police officers that the killings had been carried out by a mob hit man, whom he named. However, an interview soon exposed serious inconsistencies in his version of events. The following day, he confessed to carrying out the killings himself. DeFeo told detectives, "Once I started, I just couldn't stop. It went so fast." He admitted that he had taken a bath and redressed, and detailed where he had discarded crucial evidence such as blood stained clothes and the Marlin rifle and cartridges before arriving to work as usual.
During DeFeo's murder trial, his defense lawyer, William Weber presented a case built on insanity. Defeo claimed he had killed his family because the voices in his head made him do it. This would open the door to a lot of future insanity defenses claiming, "The devil made me do it."
There was a lot of controversy surrounding the murders along with some puzzling facts. This is where the story becomes something a little more. All six members of the family were found shot dead in the position in which they were sleeping. The DeFeo home was a large and rambling one, but surely after the first gunshot from a Marlin rifle rang out into the still and dark night, one of them would have awakened?
Investigation proved there were no sedatives given. If that's the case, then how could a wife sleep through her husband being shot and killed in the bed next to her, or vice versa as it's unclear who was killed first. Is it possible DeFeo, JR. didn't act alone? Could there have been six shooters in the house, all using the same style rifle with the same ammunition? And what of the neighbors? Though DeFeo, JR.never used any fashion of silencer on his weapon, not one of them reported hearing anything.
"What?!" You ask. Yes, I asked the same thing. I live in the middle of a town called 'arse-end nowhere', smack in the middle of a hundred acres, but rest assured, anyone up the road from me fires a gun of any fashion and I hear it. Sound carries, and unaltered guns aren't quiet. Strangely the only thing reported being heard was the barking of the family dog.
So where does this leave us? I'm thinking it leaves us with DeFeo and his accomplices, 'the voices'. Suspend your belief in reality for just a moment, because at the end of the day, that's what paranormal really is isn't it? Believing in those things that cannot or should not be.
In my time I have been witness to many inexplicable things, and to think that outside forces were at work in these murders isn't farfetched at all. Entities, demons if you will, provoking DeFeo Jr., pushing him to murder his entire family. If they were to go that far, then why not assist? Who are we in this vast universe to think that something like that couldn't possibly happen? There's a reason no one in the DeFeo home that evening, and that no one living near the home heard one single solitary sound apart from the family dog. They weren't meant to.
Now the question of why these people and why Ronald DeFeo, JR. were chosen. Only the evil lurking inside can answer that. What we can say for sure is, the Lutz family, George and Kathy who moved into the Ocean Avenue home lasted a mere 28 days before being forced out by what they claim to be, torcherous and taunting spirits. Spirits that George claimed was pushing him to do evil.
The same entities that took control of DeFeo, JR.?
After the Lutz's vacated, the home sat empty for a decade. From 1987 to present day there have been four families take ownership of the house. Subsequent owners have changed the facing of the home and tweaked the address, but despite these alterations, there's no escaping it's dark history it seems.
Next time I'll discuss shape shifters and the history of the creatures.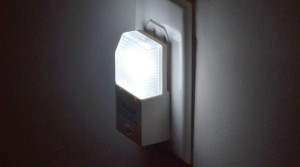 Until then, leave the night light burning.
When Kristi isn't writing for NewzBreaker, she writes supernatural suspense novels having three currently published. If you would like to check out any of her books they can be found online and at other major retailers like Books a Million and Amazon. Never one to rest, she also paints/designs shoes and items for the home. Check out her eBay store, Watered Down Vodka and her FB page.
Comments or questions are welcome.