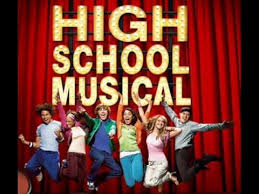 By Kristi O'Toole
Disney Channel announced this afternoon that it's bringing back the greatest musical film franchise of all time, and immediately, fans minds started racing.
Given that the new movie is designed to introduce us to the "new" Wildcats and their rivalry with the West High Knights, it wouldn't be reasonable to expect a return of Zac Efron, Vanessa Hudgens, Ashley Tisdale, or any of the other bright shiny faces from the original movies. Even so, we'll never stop dreaming that it's possible.
Just because Zac has moved on to gross grandpa's and Vanessa is still riding high after killing her peformance as Rizzo in Grease: Live, hardcore fans will never stop dreaming of a magical, 'High School Reunion'.
"High School Musical is part of Disney Channel's DNA," says Disney Channel President Gary Marsh. "It embodies all that we stand for. As a way of continuing to embrace that heritage, we're excited to announce 'the start of something new' as we launch a search for a new class of East High Wildcats to star in a fourth installment of the 'High School Musical' franchise."
The movie still has no official release date, but Disney does give an estimated "at least one-year" release window. For more news on High School
Musical 4, stay tuned to NewzBreaker.
When Kristi isn't writing for NewzBreaker, she writes supernatural suspense novels having three currently published. If you would like to check out any of her books they can be found online and at other major retailers like Books a Million and Amazon. Never one to rest, she also paints/designs shoes and items for the home. Check out her eBay store, Watered Down Vodka and her FB page.