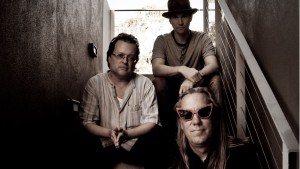 By Kristi O'Toole
Alternative punk veterans, Violent Femmes have announced that they will be embarking on a tour of the US this coming May. The 14 date tour will start in Salt Lake City, UT on May 2nd and will conclude in Missoula, MT on May 19th. Check out a full list of dates and locations below.
The band will have released their new album, 'We Can Do Anything' by then, check out one of the tracks off of their first album in 15 years here.
'We Can Do Anything' will be released on March 4, 2016. It will be the band's first studio album since 2000′s 'Freak Magnet', and their first one with Brian Viglione on drums.
MAY:
2 – Salt Lake City, UT – The Depot
3 – Phoenix, AZ – Marquee Theatre
5 – Las Vegas, NV – Brooklyn Bowl
6 – San Diego, CA – Humphrey's Concerts By The Bay
7 – Los Angeles, CA – Orpheum Theatre
8 – Santa Ana, CA – The Observatory
10 – San Francisco, CA – The Fillmore
11 – San Francisco, CA – The Fillmore
13 – Portland, OR – Crystal Ballroom
14 – Seattle, WA – Showbox at the Market
15 – Vancouver, BC – Commodore Ballroom
17 – Spokane, WA – Knitting Factory
18 – Boise, ID – Knitting Factory Concert House
19 – Missoula, MT – The Wilma
When Kristi isn't writing for NewzBreaker, she writes supernatural suspense novels having three currently published. If you would like to check out any of her books they can be found online and at other major retailers like Books a Million and Amazon. Never one to rest, she also paints/designs shoes and items for the home. Check out her eBay store, Watered Down Vodka and her FB page.
Comments or questions are welcome.
Comments or questions are welcome.