By Kristi O'Toole
In this second part of three installments, I'm covering two more very strange and inexplicable diappearances. The first has intrigued UFO and E.T enthusiasts for decades, and rightly so. I've researched this story intil I was nearly sick of reading about it. Nearly.
The disappearance of Frederick Valentich:
Australian pilot Frederick Valentich whilst on a training flight in 1978 radioed to report that an unidentified aircraft was following him at around 4500 feet, but was informed that there was no other air traffic flying with him at that location. Valentich then claimed he could see four bright landing lights as the craft flew closer and began to orbit his plane. After claiming to be experiencing engine problems, the pilot, when prompted to identify the other vehicle, simply responded, "It isn't an aircraft", before transmission was interrupted by what is described as a "metallic, scraping" noise.
In my humble opinion this was clearly aliens. The description given, albeit brief, certainly seems like a flying saucer type aircraft to me. Theories also include accounts of the pilot being inexperienced and crashing, as well as a mysterious landing of a small aircraft in a nearby town not long after the final transmission. However, Valentich has never been seen or heard of again.
If the plane crashed due to the inexperience of a pilot, why was there no plane debris recovered or a crash site ever found? And let's just say the mysterious landing of a small craft nearby was in fact Valentich, where did he go? Where did the plane go? What reason would he have to simply disappear?
There were reports of a UFO sighting in Australia on the night of the disappearance. Phoenix, Arizona based UFO group, Ground Saucer Watch claims that photos taken the day of the incident by plumber Roy Manifold show a fast moving object exiting the water near Cape Otway lighthouse. Though the pictures were not clear enough to identify the object, UFO groups argue that they show "a bona fide unknown flying object, of moderate dimensions, apparently surrounded by a cloud-like vapor/exhaust residue."
However, Associated Press reported that the Department of Transport was skeptical a UFO was behind Valentich's disappearance (no kidding), and that some of their officials speculated that "Valentich became disorientated and saw his own lights reflected in the water, or lights from a nearby island, while flying upside down." (Insert 'puh-leese' eye roll here). Again, I'm no expert but it seems to me that officials are willing to believe anything other than what we all know to be true. Aliens.
This next story is full of intrigue that involves Hollywood, blackmail, abortions and a famous leading actor. So sit right back and you'll read a tale, a tale with a fateful twist.
The Disappearance of Jean Spangler:
Jean Spangler was a gorgeous actress who didn't let her limited success stop her from leading as sparkling a life as she could manage. Having just finished filming a bit part in the movie, 'Young Man With a Horn', among numerous other small roles, she may have been on the verge of hitting it big, but as it stands we'll never know as fate had other ideas. One October day in 1949, she set off to meet her ex-husband about child support and was never seen again.
Well it was obviously her ex husband, having become sick and tired of her harassing him over child support, killed her. Case closed. Or is it?
In a flurry of investigative activity her purse appeared two days later, untouched and exactly as cashless as it had been (she didn't carry money, more than likely because she didn't have any, the investigation ruled out robbery). The only thing inside was a cryptic note that read:
"Kirk, Can't wait any longer. Going to see Dr. Scott. It will work best this way while mother is away."
Hm. So now investigators needed to find out who Kirk and Dr.Scott were. As it turned out, Spangler knew but one Kirk, that's right, the one and only Kirk Douglas. Now it gets even weirder when you discover how far out of his way Douglas went to deny knowing Spangler. He actually reached out to the police insisting he knew nothing about the starlets disappearance, inadvertently getting himself entangled in the investigation. Up until that point, the police hadn't even given him any consideration.
Is that sweat on your upper lip Mr. Douglas?
Now maybe Douglas intended to say he 'barely' knew Spangler, or merely knew of her, but to deny knowing her at all seems a little odd considering there's a lovely photo of the two together in circulation. Not to mention Spangler had a small role in a film Douglas had just starred in. I mean c'mon, these were the days before Facebook and social media, but does a person not realize things in Hollywood spread faster than a trending topic on Twitter?
So we've established who the mysterious, 'Kirk' is, but who's Dr. Scott? Could this be a love triangle? No, that's too cliché. As it happens this is something much darker. Dr. Scott was discovered to be none other than a shady back street med school drop out that provided abortions for cash on the side.
Well, this armchair detective has pieced this mystery together in 0.5 seconds. In my non-expert opinion it seems a certain Hollywood star knocked up a certain young lady and despite her willingness to have the child aborted, decided to have her removed entirely instead. Maybe he felt she would be a liability and cause problems in the future, maybe he was right. We'll never know will we.
In actuality, no definitive theory or suspect was ever named, and every day that went by with no solid leads it was like Spangler fell right off the earth. Lacking gruesome details, the case slipped through the cracks of public consciousness within months and thus faded the memory of Jean Spangler.
Now, there was a very mysterious sighting the following year in Texas of a woman that looked identical to Spangler, but of course the police never investigated. I guess drop dead gorgeous women were a dime a dozen. (Insert snarky grin).
Maybe she wasn't murdered, maybe she was just paid to disappear. And maybe I'll grow wings and fly off on holiday. Tune in next time for the third and final installment of mysterious disappearances.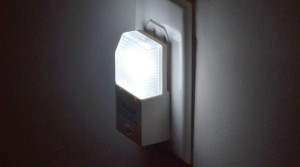 Until then, leave the night light burning.
When Kristi isn't writing for NewzBreaker, she writes supernatural suspense novels having three currently published. If you would like to check out any of her books they can be found online and at other major retailers like Books a Million and Amazon. Never one to rest, she also paints/designs shoes and items for the home. Check out her eBay store, Watered Down Vodka and her FB page.
Comments or questions are welcome.