By Kristi O'Toole
History is abundant with intriguing tales of people who, for all intents and purposes, inexplicably vanish from the face of the earth without a trace. These stories, some of the most fascinating in the journals of the unexplained, vary from being well documented to being dismissed as mere legend and folklore. But they are all fascinating because they force us to question the solidity of our existence.
One of our greatest fears as parents, spouses or even friends is that harm could come to someone we love. Every time my husband or one of my children leave our house, I'm on tenterhooks until I hear word that they arrived safely to their intended destinations. To lose a loved one in an accident is horrific, but to lose someone by way of an unsolved disappearance must be excruciating.
Those left behind are filled with so many questions, questions that will never be answered. Waking every single day, wondering and hoping for news that never comes; and until solid evidence of the victim's fate comes to light, there will never be closure. It doesn't bare to think about.
In this three part segment I'm going to cover six of the strangest unexplained disappearances in history. I've read the stories, several versions of each and while on the surface a few seem easily explainable, once you get to the core of the story the opposite appears true.
The Disappearance of Maura Murray:
In the afternoon of February 9, 2004 University of Massachusetts Amherst, nursing student, Maura Murray sent emails to her professors and work supervisors stating that she was taking a week off due to a family emergency. Murray then emailed her boyfriend stating she had received his messages but didn't feel like talking to anyone and would call him later on for sure. This would indicate that she had been pretty upset by the news of the family emergency.
After her emails were sent, Murray tidied her dorm room and packed her car for the week before leaving campus. All of these actions seem like those of a well put together and responsible young woman.
However, this story quickly takes a dark turn when we learn that there had been no family emergency at all. Why would Murray make something like that up? My mind immediately wanders to her being in some fashion of trouble, but no. As it turns out, apart from a few typical college student shenanigans, like frat parties, abused credit cards and one very minimal car accident, Murray was a model student.
Around 7pm the same day and one hundred miles away, Murray was involved in a car accident in Woodsville, New Hampshire, she had run off the road and crashed her car into a residential stone wall. The homeowner heard the crash and phoned emergency services, in addition, two other neighbors called by the accident to check on Murray. She pleaded with them to not phone the police, telling them she had already called AAA (AAA had no record of such a call). Neighbors offered assistance which was vehemently refused.
By the time rescue services reached the accident scene, Murray was gone. In her car were found a AAA card issued to Maura Murray, blank crash report forms, gloves, compact discs, makeup, two sets of MapQuest driving directions (one to Burlington, Vermont, another to Stowe, Vermont), Maura's favorite stuffed animal, and 'Not Without Peril', a book about mountain climbing in the White Mountains. Missing were Maura's debit card, credit cards, and cell phone, none of which have been located or used since her disappearance.
All fell quiet for over a year when toward the end of 2004, a man allegedly gave Maura's father a rusty, stained knife that belonged to the man's brother, who had a criminal past and lived less than a mile from where Maura's car was discovered. The man's brother and his brother's girlfriend were said to have acted strangely after Maura's disappearance. Nothing came of the knife.
In the years following Murray's disappearance little has happened in the way of answers. The Murray family continues yearly treks to the location of their daughter's disappearance, but I fear at this point barring a body they'll never know what happened to her.
The Disappearance of Teresa Butler:
In the early hours of January 25, 2006, Teresa Butler's husband returned home ater working a third shift to find the front door to his home unlocked and his two young children upstairs in their beds sleeping, unattended, as their mother was missing.
Teresa's Jeep was still at the house and there were no signs of struggle or forced entry, but her kids could not shed any light on what happened to her. Teresa's purse and cellular phone were missing, as were a lot of other valuable items from the house, such as a Playstation, video camera and car stereo. However, her wedding rings and jacket were left behind.
Now immediately this arm chair detective says she simply walked off to start a new life. Teresa left her Jeep behind as it could be easily identified, she took her purse and phone for obvious reasons, and while the Playstation, video camera and car stereo might at first seem strange, those items are all very easily pawned for fast and virtually untraceable cash.
Now having made that judgment, it takes a person with a mental illness to be able to walk away from their children; which is exactly what she did. Prior to her disappearance, Teresa never exhibited any signs of any mental illness, so did she really just walk away?
So far, the most substantial turn in the case came in December 2006, when authorities began excavating land near Tallapoosa, Mo., a community south of Risco, where it had been reported that Butler's body might be found, along with some burned tires, and other debris. No sign of human remains were discovered at the site, however there were some burned items located.
As with most cases of an adult going missing the spouse or partner become the number one suspect. However in the case of Teresa Butler, the husband was cleared early in the investigation; he had a good alibi to his whereabouts that night which was verified. He took a polygraph test, which of course those are not admissible in court, but he come across as being truthful. He is not considered a suspect.
So here we have two women half a country apart that have simply vanished; but can a person simply vanish in to thin air? Even inanimate objects that go missing or 'vanish' are somewhere.
While we don't like to think about it, unfortunately most of the persons that go missing ultimately end up dead; and a rather surprising figure, medical examiners and coroner's offices in the U.S hold more than 40,000 sets of unidentified remains. Answers to so many missing persons cases could just be a trip to the coroner's away.
Strange details surrounding missing persons cases have fueled the imaginations of researchers, as well as that of less official, but perhaps equally curious minds who have studied the case, leading some to suggest that strange "beasts" the likes of Bigfoot might be held accountable for some of the disappearances. It is obviously difficult to support such a conclusion, at least in the absence of hard data that supports the existence of these proposed monsters. And yet, reports that seem to account for the likes of such animals have been produced by numerous individuals, for well over a century.
As a result of no logical explanation, alien abduction has often too been suggested. In some of the cases I'm covering next time, aliens actually seem almost plausible. Tune in next week for my second installment of inexplicable disappearances.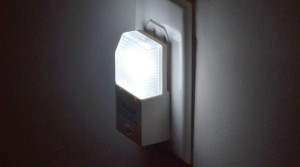 Until then, use the buddy system and leave the night light burning.
When Kristi isn't writing for NewzBreaker, she writes supernatural suspense novels having three currently published. If you would like to check out any of her books they can be found online and at other major retailers like Books a Million and Amazon. Never one to rest, she also paints/designs shoes and items for the home. Check out her eBay store, Watered Down Vodka and her FB page.
Comments or questions are welcome.