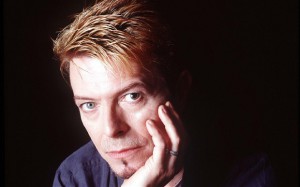 By Ian Murphy
A very bright light went out on January 10, 2016…
DAVID BOWIE. Musician. Artist. Actor. Fashion Icon. Social Chameleon. Internet visionary. Talk about a renaissance man. Was there anything he couldn't do? Bowie first came to earth in the incarnation as an average David in post WW2 Britain, and the Starman was talented from the start. By the time he was 22, he had a major hit with 1969's "Space Oddity". By 1972, Bowie (who changed his name because he didn't want to be confused with Davey Jones of The Monkees) was a household name as "Ziggy Stardust". Throughout the 1970s and early 1980s, Bowie morphed into many other personas and remained at the forefront of pop, film, fashion, and artistic innovation.
More than enough has been said about Bowie the musician, but he fulfilled a role that is a little more subtle. David Bowie was a gender-bending, shape shifting creative genius. He was a Trickster and was oh-so-fluid in his ch-ch-changes… Always visually striking, Bowie sought to enhance the senses not only through music, but also through his appearance. Always pushing the envelope on what could be "acceptable" in society, Bowie understood that what he put out as an artist was multi-layered, and there needed to be a visual cue and reaction to his creations. His various personae in the 1970s like Ziggy Stardust, Aladdin Sane, and The Thin White Duke always complemented his music. When his style of music changed, he would alter his appearance to match it. He had a knack for adjusting his style before it became tired and overdone.
Bowie's influence on style and fashion cannot be understated. A complete original, he was and is hard to comprehend by narrow minded people, and celebrated by those who admired his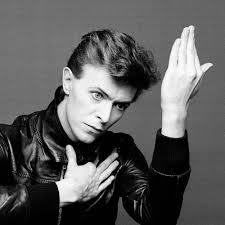 unwavering individualism and progressive mindset. The man born simply David Jones (all the real greats have such simple names, don't they?) was the ultimate social chameleon and was always true to himself. He never hid his bisexuality and his honesty was clearly represented in his work, whether it was on vinyl, on the screen, or in fashion.
One does not have to be any sort of expert on fashion or have any honest perspective on what it's like to be LGBTQ either in the 1970s/1980s or today to see how Bowie was a tremendous source of inspiration to that community. Bowie went out on a limb and came out as bisexual at a time that was not as liberally minded as many today would think. America beyond show business was actually still quite old fashioned in those days, and Bowie's in your face sensuality and androgyny threw people for a loop. He was truly like an alien to them! Bowie embraced this and turned it into Ziggy Stardust. When Bowie wrote songs referring to transgendered people like "All the Young Dudes" and "Rebel, Rebel", or about a jealous moment in a relationship with another man in "John, I'm Only Dancing", he was just being honest about who he was. This endears him to anyone who finds being unencumbered by societal boundaries refreshing. Combine that perspective and awareness with an uncanny ability to craft incredible pop songs, and there you have it. Bowie was able to weave brilliant dreamscapes of sensuality, introspection, expression, and unique perspective. The man truly had a fertile mind to go with his vivid imagination and musical genius. We are better off for him having graced this planet for 69 years, and the world is a little more drab, uninteresting, and ordinary without him.
Comments or questions are welcome.