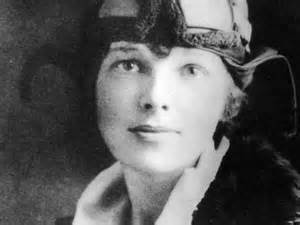 By Bob Price
The fate of aviatrix Amelia Earhart has fascinated investigators and historians since she and her navigator Fred Noonan disappeared without a trace over the Pacific Ocean in 1937, on the last leg of a historic round-the-world flight.
Now new evidence has been found which adds credence to one of the leading theories of what happened to the pair.
The International Group for Historic Aircraft Recovery, or TIGHAR, a group which has been investigating the mystery for years, has reported the discovery on a tiny atoll called Nikumaroro of a square of aluminum sheeting that they say most likely came from Earhart's Lockheed Electra aircraft.
They believe the aluminum scrap is the remains of a patch that was installed on the airplane during a stop in Miami during the flight.
"The Miami Patch was an expedient field repair, its complex fingerprint of dimensions, proportions, materials and rivet patterns was as unique to Earhart's Electra as a fingerprint is to an individual" said Nick Gillespie, executive director of TIGHAR.
The believe Earhart and Noonan landed on the atoll after running out of fuel and survived for several days or even weeks before succumbing to exposure.
Several other items have been recovered at the site and another expedition is scheduled for June of 2015.