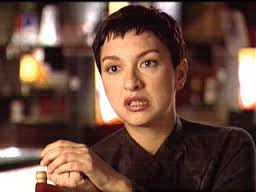 By Anne Goetz
"Modern Family" star, Elizabeth Pena, died Tuesday, October 14th of natural causes. Pena was cast as the mother of Sophia Vergara in the hit television series that profiles a dysfunctional family in the 21st Century.
Pena had a long and illustrious career that spanned decades. She starred in such big-screen hits as "La Bamba," " Batteries Not Included" and "Free Willie II". She lent her voice to the character of Mirage in Disney/Pixar's animated feature, "The Incredibles."
In addition to her career on the big screen, Pena worked steadily in television right up until her death, with roles in "CSI: Miami," "Ghost Whisperer," and "Boston Public" to name only a few. Fans of Pena may remember her most for her work on "Lonestar," alongside Kris Kristofferson and Matthew McConaughey. The 1996 film about murder in a Texas bordertown has been called her "breakout role."
According to her agent, Pena passed away in Los Angeles, after battling a brief illness. She was 55 years old.
NewzBreaker is Now Hiring Entertainment Writers