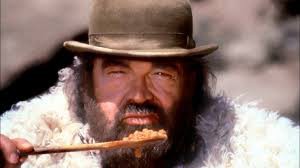 By "Bad" Brad Berkwitt
Popular Italian actor and filmmaker Bud Spencer passed away Monday at the age of 86. Spencer's son had the following to say:
"My father died peacefully at 6:15pm and did not suffer from pain, he had all of us next to him and his last words were 'Thank you'," his son and film producer Giuseppe Pedersoli said in a note to the media.
NewzBreaker extends our condolences to the Spencer family in their time of grief.