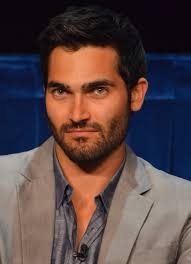 By Kristi O'Toole
Look out Metropolis, there's a werewolf in town! Or at least he used to be before trading the claws for a cape. Actor Tyler Hoechlin has been cast in the iconic role of Superman. You can look for him to make a two-episode appearance at the very beginning of Season 2. Hoechlin was last seen in Richard Linklater's '80s-set baseball dramedy 'Everybody Wants Some!, in which he had a lead role. He's also appeared in 'Road To Perdition, Hall Pass, Solstice and Teen Wolf.
While we'll have to wait to see Hoechlin in costume, but people who caught him in 'Everybody Wants Some!' know that he can certainly channel that small town good-naturedness you expect to see in a hero who grew up on a Kansas farm.
I'll be curious to see how this plays out as I prefer Hoechlin in the darker roles, but then I prefer everyone in darker roles.
When Kristi isn't writing for NewzBreaker, she writes supernatural suspense novels having three currently published. If you would like to check out any of her books they can be found online and at other major retailers like Books a Million and Amazon. Never one to rest, she also paints/designs shoes and items for the home. Check out her eBay store, Watered Down Vodka and her FB page.
Comments or questions are welcome.