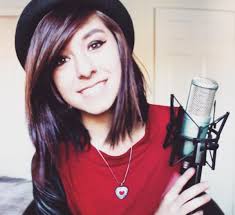 By Kristi O'Toole
'The Voice' Season 6 contestant Christina Grimmie has died after being shot multiple times following a concert at the Plaza Live Theater in Orlando, Florida. Her death was confirmed by Orlando Police who had kept fans updated of the situation throughout the night. Grimmie's spokeswoman Heather Walsh issued a statement early Saturday morning (June 11): "It is with a heavy heart that we can confirm that Christina has passed and went home to be with the Lord. She was shot at her show in Orlando and, unfortunately, didn't survive the gunshot wounds. We ask at this time that you respect the privacy of her family and friends in their time of mourning. If you'd like to give back to Christina's family in her memory, please consider donating to the families GoFundMe page in their time of need."
According to authorities, the 22-year old singer was signing autographs when an unknown gunman walked toward her and shot her. Grimmie's brother immediately tackled the shooter who shot and killed himself.
Authorities have yet to release the name of the shooter, his motive or whether he and the victim knew each other.
When Kristi isn't writing for NewzBreaker, she writes supernatural suspense novels having three currently published. If you would like to check out any of her books they can be found online and at other major retailers like Books a Million and Amazon. Never one to rest, she also paints/designs shoes and items for the home. Check out her eBay store, Watered Down Vodka and her FB page.
Comments or questions are welcome.