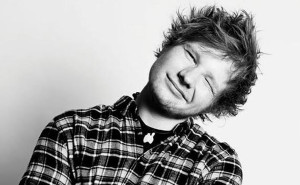 By Kristi O'Toole
Ed Sheeran is being sued for more than £13 million for allegedly copying a song released by X Factor winner Matt Cardle. A 20 million dollar lawsuit filed in a Los Angeles federal court claims Ed's 2014 summer hit Photograph infringes the copyright of Cardle's 2012 single Amazing.
Lawyer Richard Busch, who recently triumphed on behalf of Marvin Gaye's family in a copyright case over the Robin Thicke hit Blurred Lines, is representing Amazing's songwriters Martin Harrington and Thomas Leonard.
The songs' similarities "reach the very essence of the work", the lawsuit reads.
"The similarities go beyond substantial, which is itself sufficient to establish copyright infringement, and are in fact striking. The similarity of words, vocal style, vocal melody, melody and rhythm are clear indicators, among other things, that Photograph copies Amazing."
When Kristi isn't writing for NewzBreaker, she writes supernatural suspense novels having three currently published. If you would like to check out any of her books they can be found online and at other major retailers like Books a Million and Amazon. Never one to rest, she also paints/designs shoes and items for the home. Check out her eBay store, Watered Down Vodka and her FB page.
Comments or questions are welcome.