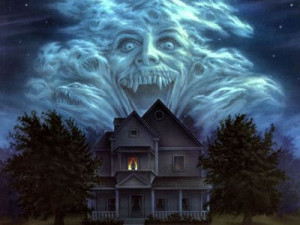 By Kristi O'Toole
All paranormal investigators can agree there are various types of hauntings with the most common being residual energy hauntings. While residual hauntings are exciting to investigate, if paranormal enthusiasts were being honest they would tell you the thrill of a serious-call the priest- demonic possession type haunting is what they live for.
While perusing the internet during my research, I came across a number of stories where I found myself just shaking my head in disbelief at the absurdity of the tale. But then, on the flip side, there were a few stories that had me clutching my rosaries. These are the stories I'm sharing with you (of course).
The Demon House
Former Allegheny County Commissioner in the Commonwealth of Pennsylvania, Bob Cranmer claims that he and his family lived in a house haunted by a demon for eighteen years. This is where I ask, eighteen years? If I thought, I had a demon in my house I would stick it out about eighteen minutes.
Cranmer claims he watched helplessly over the years as blood dripped from the walls of his home and as invisible hands pushed and struck his loved ones. The attacks reached their boiling point in 2005-2006 when Cranmer finally contacted the Catholic Diocese of Pittsburgh who in turn sent a priest to perform an exorcism on the home.
As the story goes, Cranmer's house was built on rotten soil that had been cursed after Native Americans slaughtered European settlers in the area. Seems plausible.
However, the true evil did not come into existence until Dr. James C. Mahan arrived in the home. Cranmer believes that the former tenant was an alcoholic abortionist who performed hundreds of illegal operations, the activities brought forth a demon into this world. The demon mostly manifested itself in the form of a "black, foggy cloud".
Cranmer goes as far as claiming he knows the name of the demon that terrorized his family. The former county commissioner believes that Moloch, the Canaanite god mentioned in the Old Testament possessed his home as the Mahan and Malick families were known Moloch worshipers.
Given that Moloch supposedly received children as sacrifices, and the fact that Dr. Mahon was an abortionist makes this story all the more terrifying.
The Smurl Haunting
Between 1974 and 1989, the Smurl family of West Pittston, Pennsylvania (another P.A haunting, huh? Note to self: Never visit Pennsylvania) was subjected to endless amounts of paranormal phenomena. Jack and Janet Smurl and their four children claimed that their TV once burst into flames, their toilet flushed on it's own and various electronics in the house would stop working for no apparent reason. At night the family was subjected to hearing footsteps and smelling terrible odors that had no indentifiable source.
While most of those incidences can be attributed to living with teenagers, especially the odors (believe me I know), what happened next … not so much.
Disturbing claw marks began to appear on the family's walls and a full bodied apparition, described as an old hag, was seen wondering the hall. On other occasions, the 'old hag', or some other demon sexually assaulted both Jack and Janet.
Over fifty exorcisms were performed on the house with not one working. The assaults didn't stop until the Smurl family moved out. Like a certain haunting in Amityville, skeptics raised eyebrows at the fact the demon activity ceased once the Smurl family moved.
The involvement of paranormal investigators Ed and Lorraine Warren caused further skepticism. In 1991 the Smurl case became a made for TV movie titled, The Haunted.
A Horde of Demons
The house of Latoya Ammons and her three children is supposedly so haunted that local police had to get involved. According to Ammons, her small home on Carolina Street in Gary, Indiana, started "acting bad" shortly after they moved there in November of 2011.
The first troubling manifestation occurred when large, black flies started swarming around the family's screened in porch. These attacks occurred throughout the year, even in December. At night the family would hear footsteps all around the house and even saw a shadow figure walk across the living room floor.
While all but the shadow can be explained away by the presence of mice, what happened next, not so much. Ammons claims that she witnessed her unconscious 12 year old daughter levitating over her bed at 2:00 am. Realizing they needed help, Ammons and her family contacted clairvoyants. These particular clairvoyants made the shocking claim that the Ammon's home was haunted by 200 demons.
Ammons and her children underwent exorcism to rid themselves of the unnatural menace, but they ultimately had to flee the house. Today the house is well-known for a picture that supposedly shows a demon standing by a window. Many have countered this claim by debunking the photo.
Halloween Haunting
Tracey and Keiron Fry of New Tredegar, South Wales, became overnight celebrities in the British tabloids because they claimed that demons were living in their home. More specifically, the couple claimed that beginning one Halloween night, three demons began assaulting and molesting them. One claim states that an evil entity told the Fry children that it was going to slit the throats of Tracey and Keiron.
As with a lot of stories about demonic hauntings, Tracey and Keiron believe that a Ouija board, which they had previously used to contact spirits, was the vehicle that the demons used to infest their home. Once inside, the demons became ruthlessly violent and left bruises and scratches on family members. Keiron believes that he managed to capture a picture of one of the entities. In the photo, the entity appears to be a small child dressed in white.
Given that the Fry family story first appeared in sensationalist press outlets like the Daily Mail and The Sun, the family's claims should be taken with a grain of salt. However, the Fry family did manage to convince a team of paranormal investigators and a Church of Wales vicar named Jonathan Widdess to cleanse their house of all evil spirits.
The Cage
Currently one of Britain's most haunted houses is up for sale. Located in the Essex town of St. Osyth, 'the Cage' was once a witches' prison in the 16th century. According to former owner Vanessa Mitchell, the village's witches left something truly frightening behind. After moving there in 004, Mitchell claims that several ghosts began attacking her. One particularly cheeky ghost smacked her on the bottom while another shoved her down while she was pregnant. In other instances, strange blood like stains appeared on the floor. In an ITV interview, Mitchell stated that she saw three ghosts, two men and one woman during her three years of living in the Cage. More shocking is Mitchell's claim that the house is also haunted by a goat demon. (Note to self, exorcise our new goat).
While I'm certain there are hundreds more out there, these were the stories that stuck me the most. Please feel free to share your own stories with me, I'd love to cover them in one of my columns.
Next time I'll discuss vampires, their validity, lure and timeless fan base.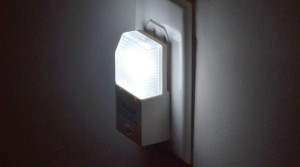 Until then, leave the night light burning.
When Kristi isn't writing for NewzBreaker, she writes supernatural suspense novels having three currently published. If you would like to check out any of her books they can be found online and at other major retailers like Books a Million and Amazon. Never one to rest, she also paints/designs shoes and items for the home. Check out her eBay store, Watered Down Vodka and her FB page.
Comments or questions are welcome.