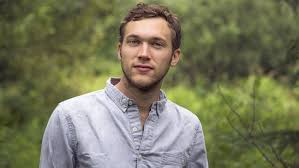 By Kristi O'Toole
Former American Idol winner Phillip Phillips' legal battle against one of the show's production companies just got uglier and could cost him $6 million. In a bid to void what he called "oppressive" management, recording and merchandising contracts he signed, the 25-year-old season 11 winner had last year submitted a petition with the California Labor Commissioner, alleging the firm "constantly manipulated" him into "accepting jobs and entering into other transactions" that were for its own benefit.
19 Entertainment denied any wrongdoing. On Thursday, the company, which filed for Chapter 11 bankruptcy in April, submitted a complaint in a New York bankruptcy court, claiming Phillips has breached the management agreement by refusing to pay the firm between $850,000 and $1 million in earnings. In addition to the $850,000 to $1 million he allegedly owes, 19 Entertainment wants the singer to also pay at least $5 million in additional damages.
Now would be a good time for Phillip to 'pay no mind to demons, they only fill you with fear.'
When Kristi isn't writing for NewzBreaker, she writes supernatural suspense novels having three currently published. If you would like to check out any of her books they can be found online and at other major retailers like Books a Million and Amazon. Never one to rest, she also paints/designs shoes and items for the home. Check out her eBay store, Watered Down Vodka and her FB page.
Comments or questions are welcome.