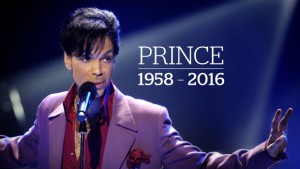 By Kristi O'Toole
A law enforcement official tells The Associated Press that tests show Prince died of an opioid overdose.The official, who is close to the investigation, spoke on condition of anonymity because he was not authorized to speak to the media. The 57-year-old singer was found dead April 21 at his Minneapolis-area estate The findings confirm the suspicions we all had that opioids played a role in the musician's death. After he died, a law enforcement official told the AP that investigators were examining whether an overdose was to blame and whether a doctor had prescribed him drugs in the preceding weeks.
I had suspected something of this nature but obviously had hoped otherwise. While Prince and his theatrical style may not have been everyone's cup of tea, there can be no denying his incredible talents and the lasting impression he made in the music industry.
I am deeply saddened by this waste of such an amazing human life.
When Kristi isn't writing for NewzBreaker, she writes supernatural suspense novels having three currently published. If you would like to check out any of her books they can be found online and at other major retailers like Books a Million and Amazon. Never one to rest, she also paints/designs shoes and items for the home. Check out her eBay store, Watered Down Vodka and her FB page.
Comments or questions are welcome.