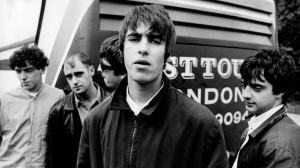 By Kristi O'Toole
For a minute there, it seemed like the infamous feud between Liam and Noel Gallagher had finally subsided. Early last year, the two appeared to have buried the hatchet, and they separately even began talking about an Oasis reunion in a vaguely positive light. Well, so much for that lovely thought, as Liam apparently now thinks his brother is no more than a spud.
In a series of tweets, Liam repeatedly called his brother a "potato." The whole thing seems to have spun off from an interview producer David Holmes gave to Gigwise. Holmes described the new in-the-works album from Noel Gallagher's High Flying Birds as "fun," a descriptor which Liam apparently found offensive. After calling Holmes a "ginge" (ie, a ginger, ie, an individual with red hair), he compared NGHFB unfavorably to Wham!. The rant was capped off with a rather definitive, "FUCK OASIS."
When Kristi isn't writing for NewzBreaker, she writes supernatural suspense novels having three currently published. If you would like to check out any of her books they can be found online and at other major retailers like Books a Million and Amazon. Never one to rest, she also paints/designs shoes and items for the home. Check out her eBay store, Watered Down Vodka and her FB page.

Comments or questions are welcome.