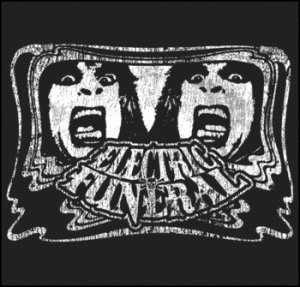 By Ian Murphy
It's time to go back to the vault of the almighty Black Sabbath for another installment of Meg Riffs! Today's pick is the ever-so-slithery "Electric Funeral". Found on the 1970's blockbuster Paranoid album, "Electric Funeral" opens side two on with a doom-laden paean to nuclear holocaust. Fun, warm and fuzzy stuff, eh? However, nobody does doom like Ozzy and Co. and this classic does not disappoint. Lyricist Geezer Butler paints a grisly and graphic picture of an Armageddon that may come to pass if we are irresponsible with nuclear weaponry. Yet, as effective as Butler's lyrics are in bringing this into focus, it is guitarist Tony Iommi's sinister and serpentine riff that is the dominant feature of this tune. The repetitive and at times lulling melody perfectly sets the tone for Butler's horrific tale.
"Electric Funeral" was also covered to great effect by another monster of Metal: Pantera. Their version is very true to the original, yet takes full advantage of the studio technology that was available to them twenty-plus years later and the song is even heavier and more dramatic. Vocalist Phil Anselmo's throaty roar adds more brutality, and in doing so only enhances the desired effect: to scare the crap out of anyone listening. So, if you want to take a little trip over to the Dark Side, have a listen to "Electric Funeral". As is the norm with Sabbath, you will not be disappointed!
Comments or questions are welcome.