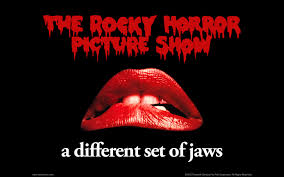 By Kristi O'Toole
The network on Monday released the first official trailer for the not-so-live musical event, starring Laverne Cox (Orange Is the New Black) as the twisted scientist Dr. Frank-N-Furter, a role made famous by Tim Curry in the original 1975 film; Curry also appears in the made-for-TV remake as the Criminologist.
Additional Rocky Horror stars include Victoria Justice (Eye Candy, Victorious) and Ryan McCartan (Liv and Maddie) as the newly engaged Janet and Brad; Reeve Carney (Penny Dreadful) as handyman Riff Raff; Adam Lambert (American Idol, Glee) as Eddie, a former delivery boy; and Christina Milian (Grandfathered, The Voice) as Magenta, the good doctor's maid.
Fox's Rocky Horror premieres in October.
When Kristi isn't writing for NewzBreaker, she writes supernatural suspense novels having three currently published. If you would like to check out any of her books they can be found online and at other major retailers like Books a Million and Amazon. Never one to rest, she also paints/designs shoes and items for the home. Check out her eBay store, Watered Down Vodka and her FB page.
Comments or questions are welcome.