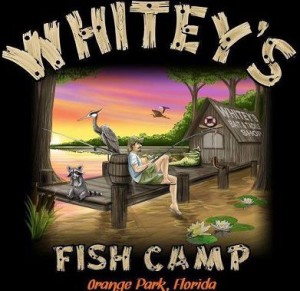 The festivities will start at 2:00 with a service with Preacher Harley Lamoureux & then we will release doves. Friends & family will be allowed to come up an offer their best stories & or kind words about their experiences or friendship with jimmied, at the end of this we will unveil & dedicate the plaque & unfinished life bench that will remain there forever. Then from 4:00-9:00 will be live music & the rest of the celebration.
This event will be free (venue may or may not have a parking fee). We will have limited event t-shirts for sale (not for profit) any monies left over will be given to Jimmies children.
We are going to try & hand out free (while they last prayer cards) at this event. Please plan on being there to honor & remember the legendary Jimmie Van Zant! see you in June may God bless & keep you.
Bands are: Shanytown, Second Shot, Kymystry, Randy Young, Harley Lamoureux, Mark Herndon (former Alabama drummer) & Leah Seawright, Charlie Allen, waiting to hear from one more. Also Peter Hefty (ventriliquist) will be entertaining between set's, & Mr. Aloia will be in the crowd doing some magic!