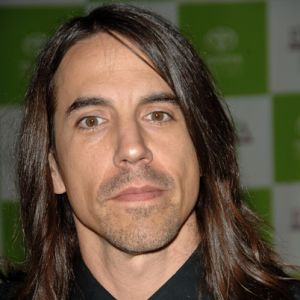 By Kristi O'Toole
"Anthony is on his way to the hospital right now … there's a medical thing that happened and he needed to deal with it," bassist Flea told the crowd at Irvine Meadows Amphitheater Saturday. Red Hot Chili Peppers were forced to cancel their Saturday performance at the annual The World Famous KROQ's Weenie Roast in Irvine, California at the last minute after Anthony Kiedis was hospitalized. The singer was at the Irvine Meadows Amphitheatre when he began experiencing "extreme stomach pain," a KROQ rep said. Kiedis was then transported from the venue to a nearby hospital.
It is not known why Kiedis needed medical treatment but the hospital visit seems to have been an unexpected emergency.
When Kristi isn't writing for NewzBreaker, she writes supernatural suspense novels having three currently published. If you would like to check out any of her books they can be found online and at other major retailers like Books a Million and Amazon. Never one to rest, she also paints/designs shoes and items for the home. Check out her eBay store, Watered Down Vodka and her FB page.
Comments or questions are welcome.