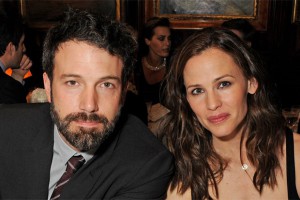 By Kristi O'Toole
Amid recent rumors that Ben Affleck was looking to reconcile with his ex-wife, Jennifer Garner, I had to start snooping. While the pair might still be living together and spending time out and about with their children, that doesn't mean they're headed down the road of getting back together. While some reports are stating the exes might find themselves reuniting in the near future, a source tells E! News that's simply not the case.
"There's absolutely no shot of a reconciliation," the insider says, point-blank. Rather, the two are mostly focused on raising their three children—Violet, 10, Seraphina, 7, and Samuel, 4—under as normal circumstances as possible given their situation.
A second source adds, "They are just doing a really good job of co-parenting. They are working really hard to create normalcy for their kids. That is their focus."
Ah well, it was a sweet thought while it lasted.
When Kristi isn't writing for NewzBreaker, she writes supernatural suspense novels having three currently published. If you would like to check out any of her books they can be found online and at other major retailers like Books a Million and Amazon. Never one to rest, she also paints/designs shoes and items for the home. Check out her eBay store, Watered Down Vodka and her FB page.
Comments or questions are welcome.