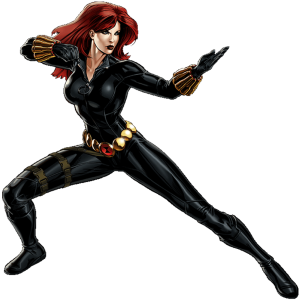 By Kristi O'Toole
Marvelites will get to see female heroes headline their own films with the upcoming Ant-Man and The Wasp and Captain Marvel, but some are still clamoring for a Black Widow movie. With everything from Doctor Strange to Avengers: Infinity War staked out through 2019 and a few untitled release dates set beyond that, Marvel now says they are "creatively and emotionally" committed to Natasha Romanoff.
In response to a question about which character is destined to get a solo film in the future, Marvel Studios' Kevin Feige told Deadline, "We've announced the next nine movies, 10 counting Civil War, through the end of 2019. Where we go beyond that are ongoing discussions that we'll focus on in the next few years because we have a lot to do before then. Of the characters that you've just mentioned I would say certainly the one creatively and emotionally that we are most committing to doing is Black Widow."
When Kristi isn't writing for NewzBreaker, she writes supernatural suspense novels having three currently published. If you would like to check out any of her books they can be found online and at other major retailers like Books a Million and Amazon. Never one to rest, she also paints/designs shoes and items for the home. Check out her eBay store, Watered Down Vodka and her FB page.
Comments or questions are welcome.