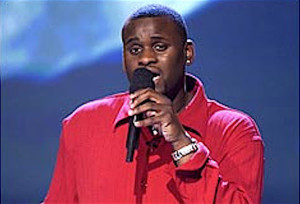 By Kristi O'Toole
Former "American Idol" finalist Rickey Smith was killed Thursday night in a multi-car highway wreck in Oklahoma.
Smith was on I-240 just outside Oklahoma City when, according to reports, another man driving the wrong way on the interstate slammed head-on into Smith's vehicle. Cops say the other driver was hospitalized and booked for DUI.
Smith competed on the second season of 'Idol,' and finished in eighth place. Ruben Studdard took the title that year.
Rickey was 36.
NewzBreaker extends our deepest condolences to the Smith family in their time of grief.
When Kristi isn't writing for NewzBreaker, she writes supernatural suspense novels having three currently published. If you would like to check out any of her books they can be found online and at other major retailers like Books a Million and Amazon. Never one to rest, she also paints/designs shoes and items for the home. Check out her eBay store, Watered Down Vodka and her FB page.
Comments or questions are welcome.