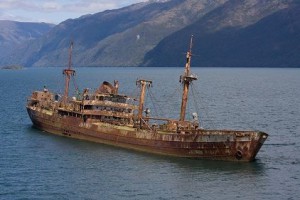 By Kristi O'Toole
The thought of sailing the seas holds different results for so many. Children worldwide dream of becoming pirates or sea captains when they grow up, couples dream of taking long and relaxing cruises to tropical locations; while when I think of the sea, ginger root and barf bags come to mind.
One thing you're guaranteed; no one will ever wonder if I was pushed overboard or fell victim to a sea serpent. Unfortunately for so many however, that's exactly what they've left their families and acquaintances wondering. One of the most popular mystery ships in history has to the Mary Celeste, the fate of this mystery ghost ship has endured for over 140 years.
On November 5, 1872, the Mary Celeste left New York, loaded with raw alcohol, bound for Genoa. There were seven crew members aboard, as well as Captain Benjamin Briggs, his wife, and their two-year-old daughter. A month later, on December 5, a passing British ship spotted the ship at full sail and adrift about 400 miles east of the Azores, with no sign of the captain, his family or any of the crew. Aside from several feet of water in the hold and a missing lifeboat, the ship was undamaged and loaded with six months' worth of food and water.
Over the last 140 years, theories have ranged from mutiny to pirate attack to an explosion caused by fumes from the 1,700 barrels of crude alcohol in the ship's hold. In 2007, an investigation chronicled in the documentary The True Story of the Mary Celeste didn't offer a conclusion, but did suggest a scenario in which a faulty chronometer, rough seas and a clogged onboard pump could have led Briggs to order the ship abandoned shortly after sighting land on November 25, 1872. So they Captain Briggs and his crew abandoned ship, spotted land and went ashore, set up a colony and lives happily ever after. Why not? I don't believe it was that simple.
When the Mary Celeste was discovered between the Azores and Portugal—her crew vanished without a trace of a struggle, the ship still fully provisioned. What calamity befell the ship remains a mystery. A final log entry, on Nov. 24, showed no hint of distress. The cabin of Capt. Benjamin Briggs was untouched, right down to the sewing machine and parlor melodeon belonging to his wife and infant daughter; the child's ghostly indentation remained visible on a bed. The crew must have "left in a great hurry," reported the boarding party, for their pipes and tobacco were still there—and no sailor, they noted, willingly abandons ship without his pipe.
While theories on the cause of the disappearances have ranged from cargo fumes to mutiny to alien abduction (Now we're talking). The Mary Celeste's fate inspired fictional solutions in an Arthur Conan Doyle story (which blamed a race war), a 1935 Hammer horror film (a hook-armed Bela Lugosi), and a Dr. Who episode (Daleks, of course)… Wait, NOW we're talking.
Being that it was a mystery and salvage rights needed to be determined, the Mary Celeste was sailed into Gibraltar where an investigation was carried out. On further examination it was found that there were a few more oddities to add to the mystery – blood found in the captain's cabin (argued to be rust), 'blood' found on an ornamental cutlass and fresh, deep scratches on a wooden hand railing.
Also when the cargo of alcohol was unloaded it was found that nine of the barrels were empty.
Regardless, no sufficient evidence of foul play, piracy or mutiny was found. The Captain and Crew of the Dei Gratia received a sum of money for the salvage and a man named James Winchester took ownership of the Mary Celeste.
A lesser known mystery boat would be the, 'Ocean Wave'. On July 9, 1975, 33-year-old Dutch artist Bas Jan Ader said goodbye to his wife and set sail from Cape Cod on a solo voyage across the Atlantic.
He intended the trip to be a performance in three parts and entitled it In Search of the Miraculous. Just before he set sail, he arranged for a student choir to sing sea shanties around a piano in the gallery of his Los Angeles dealer. The voyage was to be the central element in the performance, and to end it, Ader planned a second sing-along when he reached Falmouth 8-10 weeks later.
Within three weeks, all radio contact with his boat was lost. He was last spotted near the Azores and was never seen again. No one knows whether Ader was swept to his death by a freak wave, became disorientated and jumped overboard, or if he intended all along to commit suicide.
His boat, the Ocean Wave, was found floating partially submerged 150 miles West-Southwest off the coast of Ireland. Ader's mother wrote the poem From the deep waters of sleep after having what she described as a premonition of his death:
From the deep waters of sleep I wake up to consciousness.
In the distance I hear a train rumbling in the early morning.
It is going East and passes the border. Then it will stop.
I feel my heart beating too. It will go on beating for some time.
Then it will stop.
I wonder if the little heart that has beaten with mine, has stopped.
When he passed the border of birth, I laid him at my breast,
Rocked him in my arms.
He was very small then.
A white body of a man, rocked in the arms of the waves,
Is very small too.
What are we in the infinity of ocean and sky?
A small baby at the breast of eternity.
Have you heard of happiness
Springing from a deep well of sorrow?
Of love, springing from pain and despondency, agony and death?
Then there's the massive, deserted schooner that ran aground in North Carolina….
On the morning of January 31, 1921, the beautiful, huge, five-masted schooner christened Carroll A. Deering was found hard aground on Hatteras Diamond Shoals in North Carolina.
Abandoned and deserted, all of its eleven crewmen were missing. The ship's sails were up, and the galley showed evidence that a meal was about to be prepared. The crews' personal effects were gone, along with the ship's navigational equipment, log books, and life rafts.
The wrecked and battered hull of the Deering was all that was left to signify the vessel's strange passage. In March 1921, with the ship breaking apart on the shoals, it was towed away then dynamited. A month later, Christopher Columbus Gray, from Buxton, North Carolina, reported finding a note in a bottle that told of the capture of the Deering by pirates. At first, handwriting experts deduced the note was written by a crew member, but later came to the conclusion that Gray had written it himself.
The FBI investigated several theories on the crew's disappearance including everything from hurricanes to rum runners but came up empty handed, leaving the mystery unsolved to this day. Then last but not least, the ship carrying cannibal rats that was rumored to be heading for Britain
In 2013, it was a real possibility—the Lyubov Orlova, which had been drifting in the Atlantic Ocean for almost a year and was filled with rodents who had been eating each other to stay alive, was headed for British shores.
Salvage hunters had their eyes on the ship, which was worth an estimated $1 million in scrap metal. In 2010, the vessel's owners jumped ship when they fell into debt and could not pay the crew. The abandoned boat was left in a harbor in St. John's, Newfoundland for more than two years. In January 2013, the ship was sold to the Dominican Republic to be scrapped. However, it broke loose soon after it left the dock. It was reportedly recaptured, but the line snapped again, and the boat was left drifting in international waters.
For a year, there were no people onboard, just rodents who had been in-breeding and feeding on each other to stay alive.
Luckily for Britain, the ship never made landfall. "Our professional belief is that it has sunk," Chris Reynolds, the Irish Coast Guard's director, said. "We've discussed it with the UK, Norway and Iceland, and we're all pretty happy that it has probably sunk." Probably? Is it just me? I'd have torpedoed that sucker, ain't no probably about it.
So there you have it, a few mystery ship disappearances among a sea of hundreds. What happened to the crew members will unfortunately remain a mystery to us. Not that I needed another reason to stay away from ships, mysterious disappearance via alien abduction or sea monsters or Daleks is the icing on the cake. The sea, she is a cruel mistress.
Next time I'll discuss apparition sightings in cemeteries.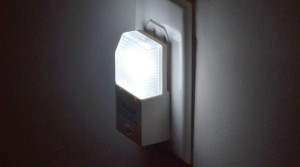 Until then, keep the night light burning.
When Kristi isn't writing for NewzBreaker, she writes supernatural suspense novels having three currently published. If you would like to check out any of her books they can be found online and at other major retailers like Books a Million and Amazon. Never one to rest, she also paints/designs shoes and items for the home. Check out her eBay store, Watered Down Vodka and her FB page.
Comments or questions are welcome.