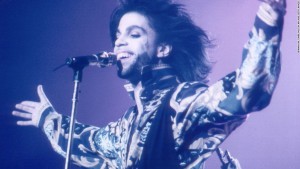 By "Bad" Brad Berkwitt
The internet has been inundated with all news Prince since his passing last Thursday, which has family, friends and worldwide fans mourning.  Every aspect of his life is under a magnify glass as is the case with any celebrity of the status he achieved. The most recent breaking news is about whether he left a will or not?  As of right now, his sister Tyka Nelson has filed court documents that Prince left no will.
"The Decedent died intestate," Nelson said in her petition for the appointment of a special administrator to deal with Prince's estate, which has been widely reported to be valued at $300 million.
Nelson said her brother left no surviving spouse, no children and no parents.  Besides Nelson, his full sister, he is survived by half-brothers and half-sisters, whom Nelson names in her petition as "interested parties" to the Prince estate to her knowledge thus far.
NewzBreaker will keep you up to date on all things Prince because as the world mourns his loss, we are too.