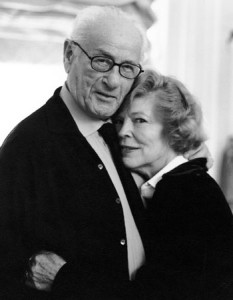 By "Bad" Brad Berkwitt
Anne Jackson, a Tony Award-nominated theater actress who often appeared onstage with her husband, the legendary late Eli Wallach, in comedies and classics, died early Tuesday of natural causes at her home in Manhattan. She was 90. Her death was confirmed by her son, Peter Wallach. Over the years, I corresponded with Eli who when my Dad died, sent me a wonderful personal note. For years, my dad would be stopped on the streets, especially in NYC because he looked so much like Eli which Wallach himself, couldn't believe it.
NewzBreaker extends our condolences to the Jackson/Wallach family in their time of grief.