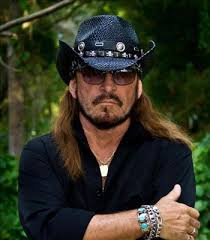 By "Bad" Brad Berkwitt
Sad news to report…. Jimmie Van Zant who was the cousin of the late lead singer, Ronnie Van Zant, from Lynyrd Skynrd has died at the age of 59. Jimmie was a musician in his own right over the years and in the end, it was liver cancer that took him a disease he had battled for years.
"It is with a very heavy heart that we inform you that Jimmie Van Zant has passed away today holding his wife's hand. His very close friends, Steve & Sue Prindel were alongside Jimmie & Zohra, as Jimmie transitioned.
We ask that you keep Jimmie, Zohra and all of his loved ones in your thoughts & prayers. We also ask that you respect their need for privacy in this very sad and difficult time. Thank you. God bless you and let the Freebird Fly !!!" a post on Jimmie Van Zant's Facebok page read.
NewzBreaker extends our condolences to the Van Zant family in their time of grief.
Comments or questions are welcome.