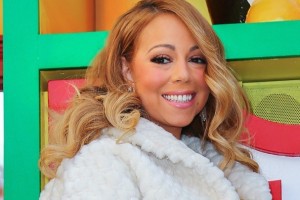 By Kristi O'Toole
Mariah Carey is officially getting her own TV show: The singer announced Tuesday via The New York Times that she'll star in an eight-part documentary series on E! titled Mariah's World.
Carey tells the Times that she has the power to cut any footage she doesn't want on the show, which began filming in early March, and will avoid including her 4-year-old twins. But from the sound of it, the twins aren't the only issue.
According to insider reports the #1 diva is testing the patience of those in charge of putting her docu-series together. After two short weeks things are already falling apart. I mean, the lady is marrying a billionaire totally for 'love', I can see her being a little demanding and wanting a few small things her way.
"She finds it very difficult to pretend the cameras are NOT with her, so they have become part of the show. She barks orders at them the entire time they are filming." (Imagine that).
Filming began in early March, I'll be curious to see the train wreck unfold.
Comments or questions are welcome.
When Kristi isn't writing for NewzBreaker, she writes supernatural suspense novels having three currently published. If you would like to check out any of her books they can be found online and at other major retailers like Books a Million and Amazon. Never one to rest, she also paints/designs shoes and items for the home. Check out her eBay store, Watered Down Vodka and her FB page.