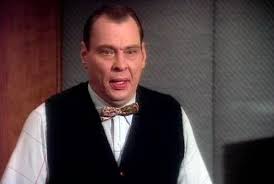 By "Bad" Brad Berkwitt
Sad news once again to report. Veteran Actor Larry Drake, from L.A. Law fame where he played the mentally challenged Benny Stulwicz has died at the age of 66 due to undisclosed reasons.
Being a Tulsa Oklahoma native since 2014, I was delighted to see Larry Drake, an actor I always admired from L.A. Law came from our great city, and I thought actually was mentally challenged because he played the part so well which is the sign of a great actor.
2016 which we are only in the first three months of the new year, has brought so many celebrity deaths, but not one of those from the movie or music business will ever be forgotten for the mark he or she has left in their respective industry and Larry is no different.
NewzBreaker extends our deepest condolences to the Drake family in their time of grief.