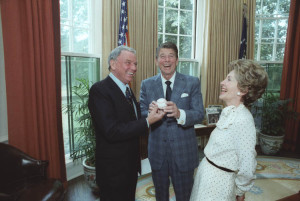 By "Bad" Brad Berkwitt
Former First lady, actress and mother, Nancy Reagan has died today at age of 94 of congestive heart failure at her home in Los Angeles which was confirmed by her spokeswoman, Joanne Drake of the Ronald Reagan Presidential Library.
Her husband, President Ronald Reagan (1981-1989) was a very popular President and Nancy was always at his side. No matter what your party affiliation was or political views, you had to admire the loyalty she had to her husband to his last days in June 2004 when he died.
NewzBreaker sends our deepest condolences to the Reagan family in their time of grief