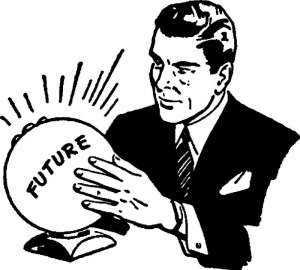 By Kristi O'Toole
Peter James, Chip Coffey, Sylvia Browne, Jeane Dixon, what do these people have in common? Incredible psychic abilities, or so they claim. So what are psychic abilities? Honestly that's such a broad spectrum it's difficult to narrow it to but a few, so here are the more common interpretations of psychic abilities. Mediumship, telepathy, clairvoyance; basically superhuman abilities. Unfortunately not the superhuman abilities like flight or speed, now that would be awesome. No, these abilities are something we all as humans are proposed to have, just not all of us can tune in to them.
Elaborate systems of divination and fortune telling date back to ancient times. Perhaps the most widely known system of early civilization fortune telling was astrology, where practitioners believed the relative positions of celestial bodies could lend insight into people's lives and even predict their future circumstances. I know I check my horoscope almost daily. Some fortune tellers were said to be able to make predictions without the use of elaborate systems through some sort of direct apprehension or vision of the future. These people were known as seers or prophets, and in later times as clairvoyants and psychics. Surely after all this time there has to be something to it.
I'd wager a guess the vast majority of folks out there do not believe in psychics, mediums or those who like to refer to themselves as sensitives; I mean, the whole concept is kind of wild. Could these self proclaimed psychics and mediums genuinely harbor a gift, a gift often used to help others; or are they just frauds who feed off of the desperation of needy and grieving people?
The four mediums I mentioned before are arguably some of the most famous in their fields. Sylvia Browne really hit her fame when she began appearing regularly on the Montel Williams show. Browne was a celebrity guest around fifty times a year, and would be brought on to help audience members with either the closure over the death of a loved one by claiming she was speaking to them beyond the grave, or she would aid the police in missing persons investigations.
Now with the way the Williams show was edited, it would seem that Browne would hit the nail on the head without fail. Audience members would be left in tears after hearing from their loved one from beyond the grave, or there would be confirmations of accuracy from authorities regarding ongoing investigations.
But do we really know the whole story? While Browne claimed 87 to 90 percent accuracy, over 115 cases that have been able to be accessed, her accuracy was in fact 0 percent. In more famous predictions, she was also repeatedly wrong. During the Sago Mining Disaster, she claimed the miners were alive when they were actually dead. She also said Richard Kneebone was alive in Canada, but his decomposed body was discovered a few days later in California. She also predicted that a 9/11 firefighter was alive, but his body was found in the World Trade Center rubble two weeks later.
Maybe Browne was inherently optimistic, or maybe she was just a little confused; I mean there isn't much difference between California and Canada … oh, wait.
Sometimes Browne is not only wrong but also tells suffering families horrible things. In 1999, Browne did a reading for Opal Jo Jennings' grandmother, who wanted to know what happened to Jennings, a six-year-old abducted from her front yard in Texas. Browne told the grandmother, "She's . . . not . . . dead. But what bothers me, now I've never heard of this before, but for some reason, she was taken and put into some kind of a slavery thing and taken into Japan. The place is Kukouro. Or Kukoura." Browne was wrong, very wrong. Child molester Richard Lee Franks was charged with the kidnapping that same year and convicted the following year. Jennings' remains were discovered in 2003. Medical examiners concluded that "Opal was killed by trauma to the head within several hours of her abduction."
Browne had told a family their missing daughter was working in Los Angeles as a stripper and was a drug addict. For years the family took trips to L.A, fruitlessly searching for their child. As it turns out, the girl had been murdered and lay unidentified for a decade. She had never seen Los Angeles.
Browne's failures are too extensive to explore in detail here, what really bothers me is not only was she dead wrong 100 percent of the time giving false information, but she charged grieving families handsomely for the pleasure. I think in this case Browne was more of a psychic 'defective' than detective.
Now on to my personal favorite, John Edward. When his series, 'Crossing Over' premiered on television I watched without fail and without doubt. I will admit he had me hook line and sinker. Only after moving overseas where his show wasn't currently being aired did I stop watching, and only after returning to the US and seeing his show in syndication did I stop and ask myself, "What were you thinking?"
I watched episode after episode with each being worse than the last, I couldn't figure it out. How did I believe him before? It was so obvious he was being intentionally vague with names, reading audience members body language to see if he was on track or not, choosing items nearly everyone in the world owns ie: ring or watch; he was nothing more than a master manipulator. It should not be surprising that Edward is skilled at cold reading. His mother was a psychic junkie who threw fortune-telling house parties. At the age of fifteen he was told by a 'clairvoyant' that he had wonderful psychic abilities. On that, Edward began doing card readings for friends and family, then progressed to psychic fairs where he soon learned that names and other validating information sometimes applied to the dead rather than the living. The revised approach set him on the road to stardom. In addition to his TV show, he now commands hundreds of dollars for a private reading and is booked two years in advance.
So what changed? The program was the same. Why could I now see through the farce that was, Crossing Over? Because while Edwards show hadn't changed, I had. At the time I started watching the hit series I was seeking answers. I had lost my father in a horrific manner and had for years sought answers. I needed validation that he had loved me and accepted me. I had so much to share with him and there was so much I wanted to know. In a nutshell I was desperate and wanted to believe.
Now, after reading this you must be thinking I'm a non-believer. You would be wrong. I am very much a believer, but I am also very much about uncovering the truth. While I'd bet my mortgage that every 'medium' on television is a phony, I believe with all of my heart there are honest and true gifted individuals out there.
I have in fact had encounters that absolutely cannot be discredited. I have never paid for a psychic nor will I ever, further to that I also believe anyone with a true 'gift' that uses it in a way of exploiting people for financial gain should be ashamed.
While it seems the failures of these celebrity mediums bring more coverage, what about their accurate predictions? One of the best known self proclaimed psychics, Jeane Dixon accurately predicted in the May 13, 1956 issue of Parade Magazine that the 1960 presidential election would be "dominated by labor and won by a Democrat", who would then go on to "be assassinated or die in office though not necessarily in his first term." Tragically she was right as J.F.K was in fact assassinated.
The election of a democrat may not have been that surprising after having only one republican president in the previous twenty-eight years, but predicting his death by assassination was fairly impressive.
Then there's the 9/11 prediction made by famous identical twin psychics, Linda and Terry Jamison. The ladies said there would be a major terror attack on the World Trade Center towers by the year 2002 with simultaneous attacks on federal buildings in Washington, D.C. They had also mentioned bin Laden and that 5,000 would perish. The ladies also channeled 'United Airlines' and 'American Airlines', the very two that were involved. The women stand firm on their predictions even backing them with time stamped proof.
While it's a little difficult to prove these women wrong, my problem here is purely personal. I have a hard time taking the sisters seriously due to their flamboyant nature; it's like Lady Gaga telling me my future. I understand a lot of 'gifted' folks like to stand out, it's self expression, but just because you're an artist you don't have to cut your ear off.
Then last but certainly not least, we've all heard of Nostradamus. Some would believe that the famous seer was a charlatan while others believe he was in fact a gifted man who could and did accurately predict many major world events. A few of his predictions that 'came to pass' included the introductions of Napoleon, Hitler and de Gaulle; the London Fire and the atomic bombing of Hiroshima and Nagasaki.
Call me 'Fox News', but in an effort to remain fair and balanced, Nostradamus missed the target with the Challenger explosion and the death of Princess Diana. But hey, all in all not bad for a guy with no internet, right?
All joking aside, where does this leave us? Personally I'm going to lean on the side of science here. The human brain is one of the most powerful instruments in the world, and according to most scientists the average human being only uses about ten percent of that instrument. Ten percent is rather shocking when you think how awesome humans are; I mean we can walk and talk and go into space and even figure out how to use smart phones (sort of).
I feel that so called sensitives, psychics and mediums more than likely have been able to access more of their brain's capabilities is all. Their 'gift' is something we're all capabale of, providing we could access more of our brain's capabilities.
Having said that, unfortunately there are many, far too many, out there that merely take advantage of the grieving and those seeking answers. But as long as folks are dying, there will be folks seeking answers. All we can do is try our best to understand the loss of a loved one without the help of charlatans, and I'm a firm believer our loved ones never really leave us, but instead stay close and act as guardian angels and guides.
Talk to them and listen, no … really listen, and you'll hear them. You will hear them in whisper of the wind, you'll hear them in the falling of the leaves or in a sparrow's song, they are all around you, always.
Next time I'll cover a few unexplained paranormal mysteries.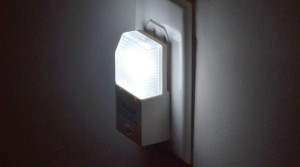 Until then, leave the night light burning.
When Kristi isn't writing for NewzBreaker, she writes supernatural suspense novels having three currently published. If you would like to check out any of her books they can be found online at and other major retailers like Books a Million and Amazon. Never one to rest, she also paints/designs shoes and items for the home. Check out her eBay store, Watered Down Vodka and her FB page.
Comments or questions are welcome.