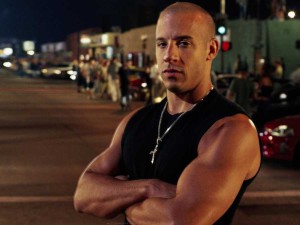 By Kristi O'Toole
Vin Diesel announces not one, not two but three more movies in the nearly 4 billion dollar movie franchise. Diesel posted this on Instagram on Wednesday morning, announcing release dates for the films: "2 Decades, 10 Films, 1 Saga." Fast and Furious 8 is set to release April 14, 2017, with 9 and 10 to follow in April 2019 and April 2021.
Fans of the films that live near Universal Orlando are also excited with news of the upcoming attraction based on the franchise. Perhaps the best news for the future of the franchise is Vin Diesel's continued presence.
A pall was cast over the franchise when star Paul Walker tragically died in a car accident unrelated to the films in 2013. Shooting on "Furious 7" was suspended while the filmmakers and stars reeled and tried to figure out how to finish the film without Walker.
When Kristi isn't writing for NewzBreaker, she writes supernatural suspense novels having three currently published. If you would like to check out any of her books they can be found online or at other major retailers like Books a Million and Amazon. Never one to rest, she also paints/designs shoes and items for the home. Check out her eBay store, Watered Down Vodka and her FB page.
Comments or questions are welcome.