Loading ...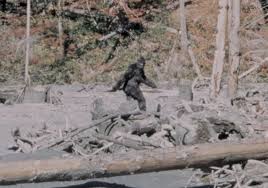 By Kristi O'Toole
At some point somewhere in our lives we've all seen a blurred image of an animal streaking off into the brush, and without fail the photographer swears it's a legitimate Bigfoot sighting.
As a small child growing up I was told stories of monsters that lived in the woods. Bigfoot, Bloody Mouth, Hairy Bones, all sorts of creatures designed to keep me in line. I grew up in a time where scare tactics were a totally acceptable form of parenting, and quite frankly worked.
While these creatures may seem far fetched to some of us, there are many who will not be told they do not exist. These are people that have witnessed something that could not be explained away as a bear or gorilla or some other forest dweller.
Unfortunately with Bigfoot sightings comes a stigma that only crazy people see monsters in the woods. It is a shame that the tabloids and poorly presented television programs created a pattern that has driven the entire idea of these creatures into the realms of fantasy.
So what are we dealing with here? What the Sasquatch might actually be is unknown. There is no significant piece of evidence to support the theory that Gigantopithecus walked upright, despite claims that it may have. According to eyewitness accounts, the North American Sasquatch harbors many more human features than apes, especially the pattern of fingerprints and palm prints, and the five toed barefoot imprint. Is this creature the missing link? If so, why aren't evolutionists flipping their wigs?
Nearly all the information available to us about sasquatch is derived from eyewitness accounts, which we all know can be very dodgy at times. Human perception can be most unreliable. Unlike other areas of the paranormal, I have unfortunately never had an experience involving a Sasquatch, therefor have nothing personal to fall back on when case after case and sighting after sighting is debunked.
While most eyewitnesses accounts are sketchy, some I tend to have more faith in than others. I've always held a tremendous respect for American Natives and their vast knowledge of the land and creatures that inhabit it. In their culture most animals are either equal or superior to humans and are greater valued over riches and gold. The Bigfoot figure is common to the folklore of most Northwest Native American tribes. Native American Bigfoot legends usually describe the creatures as around 6-9 feet tall, very strong, hairy, uncivilized, and often foul-smelling, usually living in the woods and often foraging at night.
One tribe described the Bigfoot as standing on the "border" between animal-style consciousness and human-style consciousness. Clearly whatever these natives saw had enough human characteristics to warrant such a description.
Google Sasquatch sightings and you'll be inundated. One of my favorite stories regarding a bigfoot encounter has to be, The Bauman Story. If you're unfamiliar, the tale goes that in 1892, Bauman and a partner were out seeking beaver skins and had ventured into a dense and unmolested area of woods between the Idaho and Montana border. There were stories of another hunter that was attacked and mutilated not far from the area, but the seasoned hunters were unscathed and continued on. Upon returning to their camp after setting beaver traps, they discovered it had been interfered with. Their lean-to was pulled down and their supplies scattered about. Figuring it a bear the two men put their camp back together and settled in for the night.
Later on while Bauman was fixing dinner, his partner began investigating the foot prints left behind by the bear that wrecked their camp, upon closer investigation it appeared the 'bear' had been walking on two legs. When he returned to the camp and told Bauman of his discovery he was laughed at, but insisted what he saw was true. Upon again examining the tracks again, they certainly did seem to be made by two paws or feet. However, it was too dark to make sure. After discussing whether the footprints could possibly be those of a human being, and coming to the conclusion that they could not be, the two men rolled up in their blankets, and went to sleep under the lean-to.
Around midnight Bauman was awakened by some noise and sat up. Immediately he was struck by a terrible odor, and he caught the loom of a large body in the darkness. Grasping his rifle, he fired at the shadow but evidently missed because he heard the smashing of the underbrush as the 'creature' ran off. The next morning the men set off to check their traps, and upon returning discovered their camp had been wrecked again.
Deciding at this point they had had enough, the two men packed up and headed back to base camp in the safety of the wide open. There were still three beaver traps that needed collected, Bauman volunteered to gather them while his partner continued forward. Alone in the woods and with the sun starting to set, Bauman began to feel extremely uneasy and stepped up his pace in order to clear the woods before dark. Finally reaching the edge of the little glade where base camp lay, he shouted as he approached it, but got no answer. The campfire had gone out, though the thin blue smoke was still curling upwards. Next to the fire lay their backpacks.
At first Bauman couldn't see anyone so he called out again, and as he did so his eyes fell on the body of his friend stretched beside the trunk of a fallen tree. Rushing towards him he discovered the body was still warm, but that his neck was broken and there were four large fang marks in his throat. Glancing around, the footprints of the unknown attacker printed in the soil told the whole story.
It would seem Bauman's friend, with his back to the woods, sat on the log to rest and wait for his companion. While waiting it appeared his monstrous assailant, which must have been lurking in the woods and waiting for a chance to catch one of the men unprepared, slipped silently up behind his victim and upon reaching him, snapped his neck by wrenching his head backwards while burying it's teeth in his throat.
I'll admit, the story is written with a bit of fantasy and may be slightly embellished, but what I like about it is Bauman really stood to gain nothing from telling such a tale nor by murdering his partner. This encounter with a man-beast-devil took place long before publicizing such things could bring a person fame or money.
While a bear or a cougar could have easily killed Bauman's partner, both of those creatures surely would have done more damage than a clean neck break and fang marks. Typically a cougar or other big cat will stalk its prey and attack from behind like Bauman's partner was, but I cannot see a clean kill like that, leaving the man to try and fight the cat off, then of course leading to defense wounds. And from what knowledge I have of bears, for the most part they don't just attack without being provoked, and if the victim was sitting on the log relaxing, as was indicated, how provoking could he have been?
So, barring the existence of vampires, I'm inclined to believe a bigfoot in fact attacked Bauman's partner.
In Bauman's day the bigfoot wasn't sought as is today. Today there are shows such as, 'Finding Bigfoot' where the producers spend a small fortune sending their 'squatchers' all over the world week after week, and week after week they never come up with anything. This show has nearly had the opposite effect of what its intents were, and made me a non-believer.
In conclusion I'm on the fence with this one. I so badly want to believe, and it isn't too farfetched to think that just like other forms of wildlife, ie: wolves and bears, that land development has driven these sasquatch out of what would have been their regular habitat and deeper into the wilds. One of a hundred photos or encounters will I entertain and think 'maybe'. I believe that at one time, a very long time ago sasquatch more than likely walked the woods just like bears and were seen regularly, but have since been forced to go into hiding as a matter of survival.
I can also say without doubt, if I were ever lucky enough to experience a sasquatch siting, nary a soul would be told.
Next time I'm going to delve into the taboo world of psychics and mediums.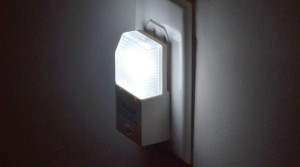 Until then, leave the night light burning.
When Kristi isn't writing for NewzBreaker, she writes supernatural suspense novels having three currently published. If you would like to check out any of her books they can be found online at and other major retailers like Books a Million and Amazon. Never one to rest, she also paints/designs shoes and items for the home. Check out her eBay store, Watered Down Vodka  and her FB page .
Comments or questions are welcome.