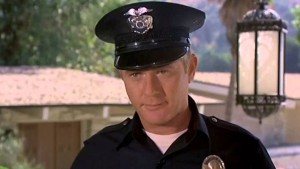 By "Bad" Brad Berkwitt
Veteran actor Martin Milner died Sunday night at the age of 83 of undisclosed causes and was confirmed by Diana Downing, a representative for his fan page. Over the years, Milner put in some great performances on various TV Shows and in feature films, but he will probably be best remembered for his starting role with Kent McCord on Adam-12.
I personally enjoyed him on a 1960 episode of The Twilight Zone called "Mirror Image" where he played Paul Grinstead in the lead role.
NewzBreaker extends our deepest condolences to the Milner family in their time of grief….