Loading ...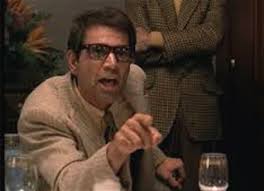 By "Bad" Brad Berkwitt
Alex Rocco the very talented character actor who played Moe Greene in the screen classic, The Godfather passed away yesterday at the age of 79, from cancer. A veteran actor of many great film and TV roles over the years with one of the most recent, playing a reoccurring role on the Starz short-lived, but outstanding series, Magic City was beloved by millions.
The Godfather as many of my readers know is my favorite movie of all time and I truly respected the performance that Rocco gave us in his role as Moe Greene.
NewzBreaker sends our deepest condolences to the Rocco family in their time of grief…