Loading ...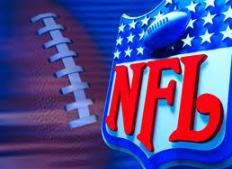 By Andi Goforth
Scandal! Nothing sells papers, garners watchers, or occupies water cooler conversations like a good scandal. Whether it's a politician or an actor, athlete or a CEO of a Fortune 500 company, if lying, cheating, or sex is involved, it gets people's attention.
The NFL is certainly no stranger to scandal. We have compiled a list of what we think are 5 of the most talked about scandals of recent times. Which is the most scandalous? Let us know what you think.
NIPPLEGATE 2004
Super Bowl XXXVIII featured a half-time show that will forever live in the minds of sports fans. Justin Timberlake was one of the most popular performers at the time, and the fact that he was to perform with Janet Jackson had fans on the edge of their seats. People may not recall that the New England Patriots defeated the Carolina Panthers by a score of 32-29. The game is lauded as one of the most exciting Super Bowls to date. Yet, very few people forgot the wardrobe malfunction that occurred while Jackson and Timberlake performed his smash hit "Rock Your Body". Almost on que, while singing the last verse, which is "I'll have you naked by the end of this song", Timberlake ripped off part of Jackson's costume, exposing her right breast on live television. The repercussions were stiff. The FCC fined CBS $550K. The fine was later vacated.

SPYGATE 2007
The New England Patriots starred in 2007's NFL scandal which is often called Spygate. Members of the Patriots coaching staff were caught videotaping the New York Jets' defensive defensive coaches' signals. Further investigation revealed that Belichick had been engaging in similar practices since 2000. He was fined $500K, and the Patriots organization was fines $250K. The team also lost a first round draft pick.
BOUNTYGATE 2012
Who Dat? The New Orleans Saints are who were investigated and very severely penalized for their role in a pay-for-play program where players were reportedly compensated for hard hitting that resulted in the injuries of the quarterbacks of opposing teams. The issue came to light after the Saints won the NFC Championship game against the Minnesota Vikings. The Saints would go on to win the Super Bowl that year. While none of the hits in question drew flags for unnecessary roughness, or even garnered a league fine immediately after the game, Bountygate resulted in the organization being fined $500K, loss of second-round draft picks in 2012 and 2013, the indefinite suspension without application for reinstatement until the end of 2012 season for Defensive Coordinator Greg Williams, suspension of Head Coach Sean Peyton for the entire 2012 season, suspensions for general manager and position coach, as well as key defensive players.
MASTURGATE 2013
Being the son of a football legend has its privileges. Kellen Winslow Jr. can certainly relate. His father, Kellen Sr., is regarded as one of the best tight ends in history. He was fortunate enough to have played the same position as his father, who spent his entire career with the San Diego Chargers. What better mentor can anyone have? Winslow Sr. was known for his toughness and his levelheadedness. Highlights of his career include 5 Pro Bowl appearances and induction into the Pro Football Hall of Fame.
Kellen Jr. has gained notoriety, most recently for his off-field activities. Police responded to a call from a patron at a New Jersey Target. The woman reported to police that she observed a man in a black Cadillac Escalade masturbating with the window down.
Winslow Jr. retorted that he was merely changing clothes so as not to smell like smoke. Winslow Jr. was arrested for possession of synthetic marijuana.
DEFLATEGATE 2015
The New England Patriots make their second appearance on our list of NFL scandals. Their 45-7 beating of the Indianapolis Colts is the setting of the most recent controversy. The NFL is looking int whether footballs were tampered with in an attempt to obtain an advantage in gripping and catching the ball. League rules state that fines for ball tampering include, but are not limited to $25K.