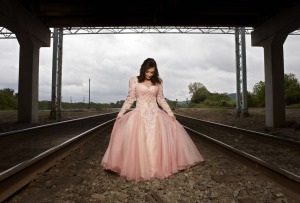 Loretta Lynn, one of the greatest country music voices in history, brings her unique and legendary music to The Joint inside Hard Rock Hotel & Casino Tulsa Jan. 29.
Tickets start at $40 and go on sale Nov. 28.
Born a coal miner's daughter, which later would be inspiration for a hit single, Lynn and her siblings were raised around music in a remote Appalachian Kentucky hamlet.
After being encouraged to learn to play the guitar and write songs by her husband, Doo, whom she famously married at 13, Lynn quickly became a natural and began playing at area nightclubs. Lynn soon caught the attention of Zero Records and recorded her debut single, "I'm a Honky Tonk Girl." Lynn made herself a fringed cowgirl outfit, and she and Doo drove across the country promoting her single.
By fall of 1961, Lynn was a regular on the Grand Ole Opry stage. It was then the show's Wilburn Brothers took Lynn under their wings to help polish her startlingly original songwriting style and help her land a record deal with Decca Records. Lynn's Decca Record debut came with 1962's smash hit "Success." It was the first of her 51 Top 10 hits.
Among Lynn's finest moments on disc are such empowering female statements as "You Wanna Give Me a Lift," "I Wanna Be Free," "We've Come a Long Way Baby," "Love Is the Foundation" and "One's on the Way."
In 1967, she began picking up various Female Vocalist of the Year trophies. Throughout the 60s and 70s, Lynn dominated the charts with major hits like "Coal Miner's Daughter," "Don't Come Home A' Drinkin' (With Lovin' on Your Mind)," "Somebody Somewhere," "Out of My Head and Back in My Bed," "I've Got a Picture of Us on My Mind" and her 1982 smash hits "I Lie" and "Making Love from Memory," which brought her into the new decade.
Beginning in 1971, Lynn and fellow country musician Conway Twitty won a long string of Duet of the Year awards. Following in 1972, Lynn made history as the first woman to win the Country Music Association's Entertainer of the Year trophy.
The country star continued renewing her creativity after being inducted into the Nashville Songwriters Hall of Fame in 1983 with the hit "Heart Don't Do This to Me."
In 1988, Lynn entered the Country Music Hall of Fame. She earned a gold record in 1994 with "Honky Tonk Angels," a trio CD with Dolly Parton and Tammy Wynette.
In 2000, she was back again with the CD titled "Still Country."  She also returned to the concert trail.
Lynn published a second memoir, "Still Woman Enough," in 2002 and was honored at the Kennedy Center in 2003. The following year she won two Grammy Awards for "Van Lear Rose," a collaboration with rocker Jack White.
Lynn added to her impressive collection of awards in 2008, when she was inducted into the National Songwriters Hall of Fame, and in 2010, when she won the Grammy Lifetime Achievement Award.
For more information on the coal miner's daughter, visit www.lorettalynn.com.
Hard Rock Hotel & Casino Tulsa is located off Interstate 44 at exit 240. Ticket prices and information on upcoming shows are available online in The Joint section of www.hardrockcasinotulsa.com or by calling (918) 384-ROCK. The Joint box office is open from 10 a.m. – 6 p.m. Monday through Thursday and 10 a.m. – 9 p.m. on Friday and Saturday. All guests must be 21 years of age or older.
NewzBreaker Is NOW Hiring Entertainment Writers