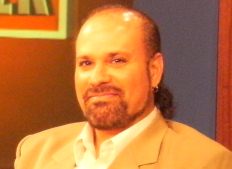 Kris & Berman Show: Can It Get More Insane? Yes, It Can Two Guys Who Can't Stop Getting in Trouble Can't Stop Talking About It
Kris Hasbun and Alan Berman have trouble staying out of, uh, dramatic situations. Cops, fights, drinking—not necessarily in that order—seem to be daily or at least weekly occurrences. Rather than keep these things private, they can't stop talking about their escapades, and not just to friends: They do it on their radio show every Wednesday night.
"This week we'll be talking about Kris' inability to avoid drama, Mariah vs Nikki Ninaj (real or fake), why Gary Johnson isn't getting recognition in the race for President, and my obsession with the Alexis Taylor show," Berman said. "We'll also have 'Bad' Brad Berkwitt, CEO/Publisher of newzbreaker.com and the Ringside Report, on the show to talk the state of boxing, MMA, and his history in the business."
Berkwitt is also the author of Boxing Interviews of a Lifetime and has interviewed countless celebrities both in and out of the boxing world.
The show is Wednesday night 6-8 pm ET/3-5 PST. They would have given more PR notice, but Alan dropped his iPhone in a toilet and Kris got into a fight at his job.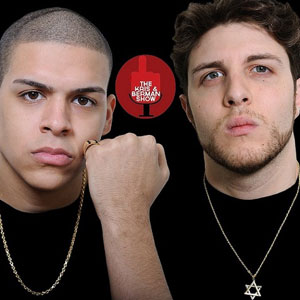 For more on the absolute madness go to www.krisandberman.com. Follow them on Twitter @ KrisandBerman. Also check out @themixxradio.
For more on Berkwitt visit www.newzbreaker.com and his book can be ordered on at http://amzn.com/1403370001.
For more on the Kris and Berman Show go to www.risingstarpr.com.