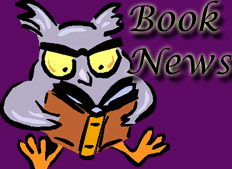 The wedding season has officially begun and if you received your formal wedding invitation by mail, then you already know Gabriel Washington and Tracee Andrews have plans of marrying soon. And everyone who's anyone is invited. With a hopeful number of one million or more in attendance, this endless guest list will make this literally the biggest wedding event in history – even though the two are NOT A-list celebrities. We should also mention…they're NOT actually real people either. They are characters in Second Thoughts (Pendium Publishing), a hot new tale by E. Dean Arnold, that explores what happens when you meet "the one" really meant for you…but possibly at the worst time ever; as in the very week you're all set to say "I do" to another.
In an era when many rush to the altar, Second Thoughts presents a different scenario when the main character is forced to face the life-altering dilemma of "to wed or not to wed" – either choice coming with its own set of consequences. The question is, which one is worth living with when someone new steps into the picture at the last minute. With these nuptials set to take place between the pages of a book and snail mailed invitations adding to the realism of events, Second Thoughts goes far beyond fiction to share key relationship messages every couple should consider before tying the knot. For example:
What if marrying the 'right now' person leaves you unavailable for the person that's really the "right one" for you? Don't marry out of convenience. Remember that it's a lifetime commitment.
Listen carefully to what those who love you have to say about your future mate. Physical attraction and chemistry may blind you to serious compatibility issues that friends and family may see more clearly.
Choose a mate that encourages you to dream 'outside the box'. Settling for someone else's limited vision of who you are is a recipe for unhappiness in the long run.
But that's not all. These are only snippets of what's lying between the pages of Second Thoughts. With approximately 2 million people planning to marry in the U.S. this year, E. Dean Arnold tells a story that reflects the real-life dilemma that many of these couples will face — is it the right time? And more importantly, is this the right person? According to Dr. Neil Clark Warren, founder of eHarmony, several hundred thousand of these couples should reconsider, postpone their wedding, or not get married at all. This is exactly what must be decided in Second Thoughts before the two are to say "I do."
Second Thoughts has it all; love, disappointment, suspense and ultimately courage to follow where the heart leads. E. Dean's book is now represented by one of New York's top literary agents who received a formal wedding invitation by mail, read the story, and loved it. And whether or not you are one of the lucky ones to receive an invite in your mailbox, everyone is welcome to visit www.onemillioncopies.com and take a front row seat with their own personal copy of Second Thoughts.
Second Thoughts / E. Dean Arnold / Pendium Publishing
280 pages / Available Now on Kindle / Coming Soon in Paperback & Hardcover
www.onemillioncopies.com