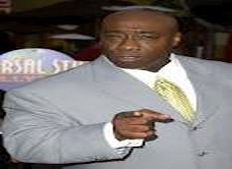 By Geno McGahee
The star of THE GREEN MILE, Michael Clarke Duncan, 54, has passed away but his death is not totally in vein. He left behind a film legacy and left an impression bigger than his large frame. Now, his passing is being turned into positive, as much as it can be, by raising heart attack awareness. Heart attacks take so many lives that the death of Duncan may actually save lives in the end.
The news of his death was very sad and tragic and made even more so when it was revealed that he was getting married next year. Duncan, on top of playing the lovable inmate in THE GREEN MILE, he played the villain in DAREDEVIL, "Kingpin." Kingpin was a villain that owned the underworld, including casinos and other money-making ventures. The players would flock to his businesses. Check out this players reward card.
Michael Clarke Duncan will be missed. His movie career was something that will be forever remembered.