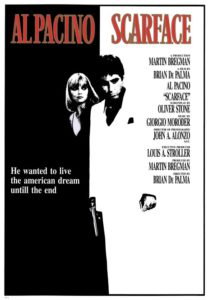 By Marla Eggar
According to CNN entertainment Universal Studio is moving forward with the remake of "Scarface" utilizing "Straight Outta Compton's" Jonathan Herman for the rewrite. With that in mind, let's see how much you actually know about the 1983 version without looking up the answers, shall we?
1.) Howard Hawks came up with the idea behind the remake of the 1983 classic Scarface?
2.) John Travolta was considered for the role of Manny Ribera?